Farm Tour – Friday, October 14, 2016 – Meet at the property at 9:00 AM ET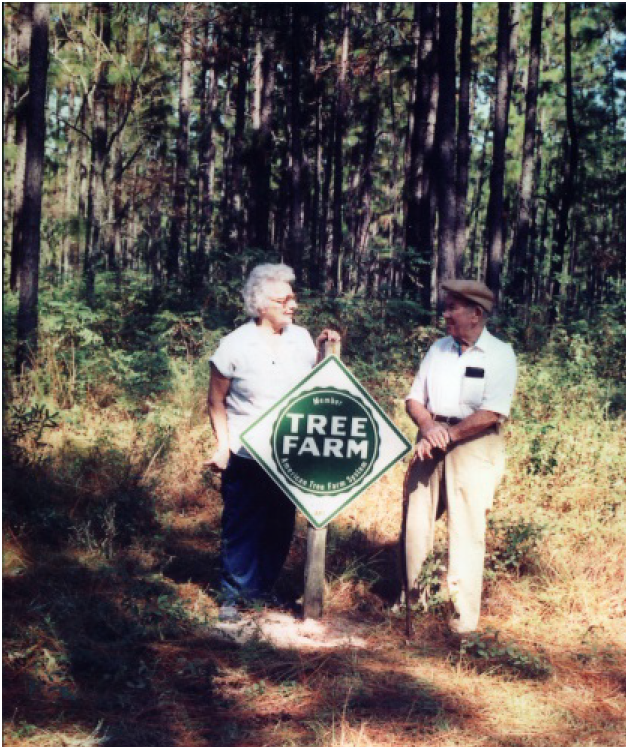 Congratulations are in order to the Register Family for their outstanding forest stewardship and being selected as Florida's Outstanding Tree Farm for 2016. The Alonzo and Eliza Register Family Partnership, Ltc. was formed in 1997 by Alonzo and Eliza Register, so their land and timber will continue to be enjoyed by the family for generations to come. The Partnership owns a total 1,139 acres of planted and naturally regenerated timberland in southeastern Leon County near the town of Woodville. The centerpiece of the timber operation is the natural longleaf stands that are managed on a natural regeneration system that incorporates frequent, but light, selection harvests in conjunction with frequent prescribed fire. Join us for a tour, lunch and awards ceremony on Friday, October 14, 2016 at their property. Learn about sustainable forest and wildlife habitat management and connect with the local and statewide professionals and resources that are available to assist in your land management. Most of the tour will involve riding in vans or open trailers with several discussion stops and a short walk or two. Please wear appropriate clothing, footwear, and bring rain gear in case of wet weather.
Register
This event is free, but pre-registration is required. Reserve a space by calling Whitney at the Florida Forestry Association, (850) 222-5646. Space will be limited and the registration deadline is October 10. Please share this announcement with others who may be interested.
Directions to Register Tree Farm

The property is located south of Tallahassee, FL near the town of Woodville.
From Tallahassee take Woodville Hwy (SR 363) south to Woodville.
From Woodville, take Natural Bridge Road east 2.0 miles to Register Farm Road.
Turn south onto Register Farm Road and follow the signs to the parking area.
Download the printer friendly flyer with map and directions using the following link: