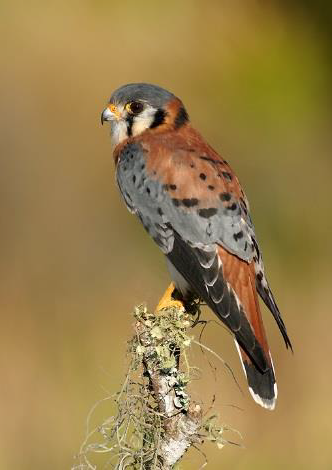 The Florida Fish and Wildlife Conservation Commission (FWC) along with the Florida Forest Service, Florida Department of Agriculture and Consumer Services Office of Ag Water Policy, Natural Resources Conservation Service, Farm Credit of Northwest Florida, and University of Florida IFAS Extension will hold a public workshop on Thursday, January 12, 2017 in Marianna to discuss ways to manage forests and farms for fish and wildlife.
Featured topics for the workshop include, but are not limited to, Gopher Tortoise Habitat and Management, Prescribed Burning for Wildlife, Wildlife Best Management Practices, and Cost-share Programs.
The workshop will be from 9:00 a.m. to 1:30 p.m., CST at the UF/IFAS Jackson County Extension Service Office, 2741 Pennsylvania Ave., Marianna.
Lunch will be provided free of charge, but pre-registration must be complete by January 9. To pre-register for the workshop, contact Billie Clayton at (850) 767-3634.
AGENDA (All times central time)
8:30 – Registration
8:50 – Welcome and Introduction – Arlo Kane, Roy Lima
9:00 – Gopher Tortoise Biology and Management– Arlo Kane, Wildlife Biologist, Fish and Wildlife Conservation Commission
9:30 – SE American Kestrel Partnership – A new opportunity for landowners – Jeremy Martin, Wildlife Biologist, Fish and Wildlife Conservation Commission
10:00 – Fire and Wildlife, When and How Should You Burn – Don Buchanan, Wildlife Biologist, Fish and Wildlife Conservation Commission
10:30 – Break
10:45 – The New Forestry Wildlife BMP's for State Listed Species – Roy Lima, Forester, Florida Forest Service
11:15 – The New Agricultural Wildlife BMP's for State Listed Species – Daniel Stanley, Environmental Specialist, FDACS Office of Ag Water Policy
11:45 – FORCES – A New Recognition Program for Forest Landowners – Sonny Greene, FORCES Coordinator
12:30: – Cost Share Assistance Program Opportunities – Mary Jane Nelson, District Conservationist, USDA Natural Resources Conservation Service and Barry Stafford, Senior Forester, Florida Forest Service
12:40 – Lunch – Courtesy of Farm Credit of Northwest Florida
1:30 – Adjourn