Over the last decade, cattle production has experienced technological growth unmatched in the industry's history. Currently, cattle producers are faced with making management decisions on how to integrate these advancements into their operations, and determining if they will increase profitability.
Two of the largest areas of technological advancements have come in the field of genomics and herd health. Genomics burst into the cattle scene in the mid-2000's and has left many producers asking the questions, "Can that apply to my herd?" and "What are genomic-enhanced EPD's?"
In addition, the growing number of herd health protocol recommendations that have been made have added a level of complexity to developing an annual herd health schedule for cow/calf production.
On March 23rd, the Florida Heifer Development Program invites you to join us at 6 P.M. at the Southern Cattle Company Sale Barn on Hwy 231 for an educational workshop that will address these questions. Speakers will cover herd health and genomics in today's cattle operations. They will address how to utilize the technologies, not only in purebred operations, but also their benefits in commercial settings for cow/calf producers. A beef dinner will be served at 6 PM, with the meeting to follow. This meeting has been generously sponsored by Southern Cattle Company and Zoetis.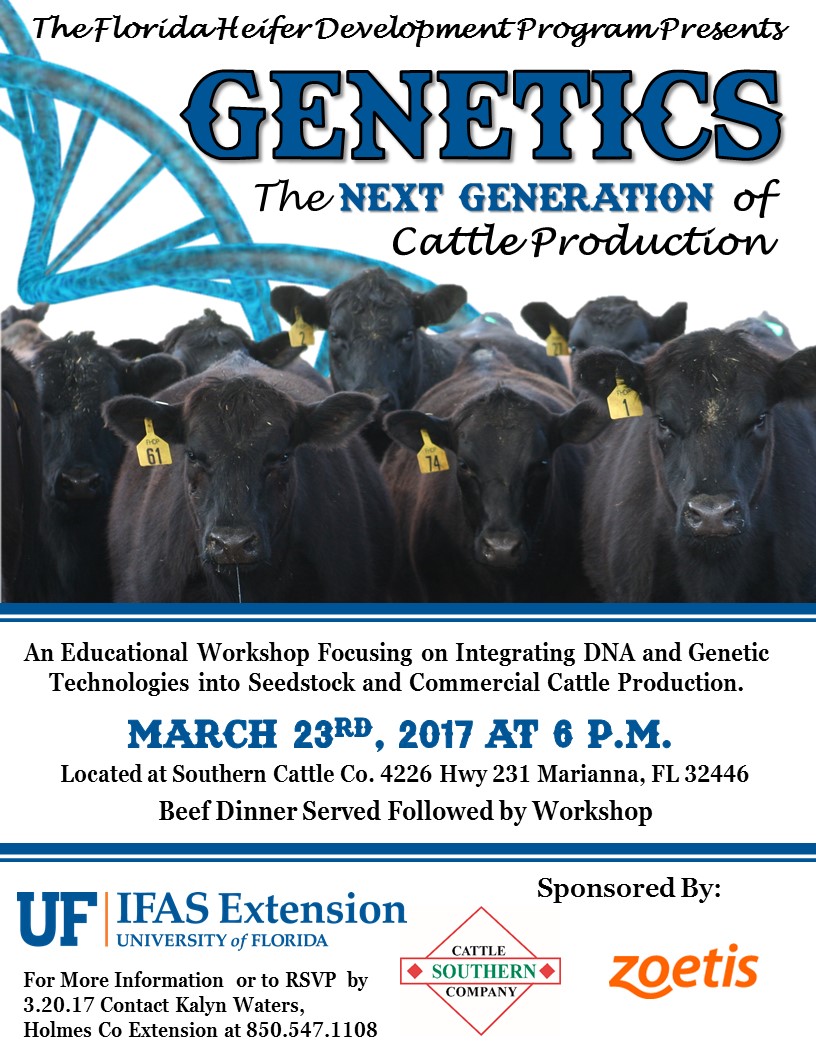 Please call Kalyn Waters, Holmes County Extension Director and Florida Heifer Development Program Chair at 850-547-1108 for more information.