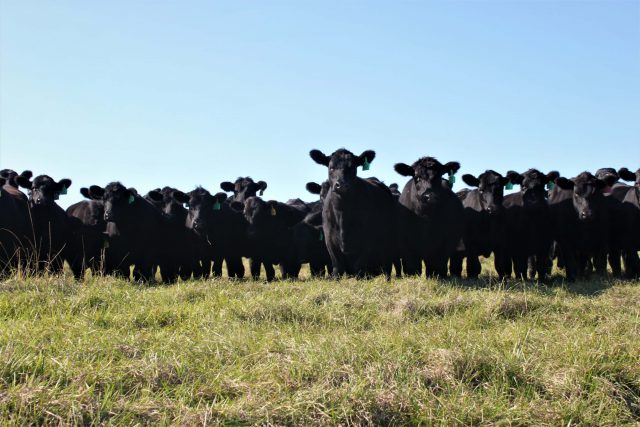 UF/IFAS Escambia Extension will host the Beef Cattle & Forage Boot Camp on February 24, 2018.  The Boot Camp will be a hands-on learning opportunity for producers, with demonstrations of cattle handling, management, nutrition & forages. We will also have veteran producers on hand for individuals to visit with, and animals to view.
AGENDA
8:30 a.m. Registration
9:00 a.m. Welcome/Introductions
9:15 a.m. Rotation Breakouts (25 min ea.)

Beef Quality Assurance/Chute side work
Winter Forage Demonstrations & Transitional Grazing. 35+ winter annual forage demonstration plots with representatives on hand.

10:15 a.m. Break & Sponsor Interaction
10:45 a.m. Rotation Breakouts (25 min ea.)

Blood Sampling Procedures. Demonstration on how to take samples for pregnancy detection
Winter grazing and feed supplementation for beef cattle. Discussion of common feeds available and their nutritional value when used with winter forages and hay.

11:45 a.m. Lunchtime topics (lunch provided)

Current Market Trends
Updated Policy Changes (Florida Cattlemen's Association)

1:00-1:30 p.m. Wrap-up, Evaluations & Sponsor Interaction
Download the printer-friendly flyer for more details, and to share with anyone who might also be interested in attending:
Location
Escambia County 4-H Livestock Facility
5701 Hwy 99
Molino FL, 32577
Registration fees
$10/person $15/couple  Free for 4-H & FFA Youth.  Registration will be on site.  Please RSVP to our office, 850-475-5230.  Make checks payable to University of Florida.
For more information, contact:
Nick Simmons
UF/IFAS Extension Escambia County
n.simmons@ufl.edu
850-475-5230