Legumes are an economically important forage in the southern United States. With production benefits being found not only in the feeding value, but also in their ability to fix nitrogen to improve soil composition. In an effort to increase producer, industry, and university's knowledge in the management and successful integration of legumes into southern grazing systems, Dr. Jose Dubeux, University of Florida, North Florida Research and Education Center, and the University of Florida's Panhandle Extension Team presents the North Florida Research and Educations Center Forage Legume Conference.
This will be the Southeast's premier legume conference, featuring world-renowned experts in legume research and field management. Speakers from across the Southern United States will be represented at the conference, with both classroom and field demonstrations being presented.
The conference will be held at the Jackson County Extension Office in Marianna, FL, and will also be available for online viewing. If you are unable to attend in person, the conference will be live broadcast online. Online and pre-registration is available at http://bit.ly/2B9Ttt2.
This event can also be found on Facebook at https://www.facebook.com/events/1934749626774267/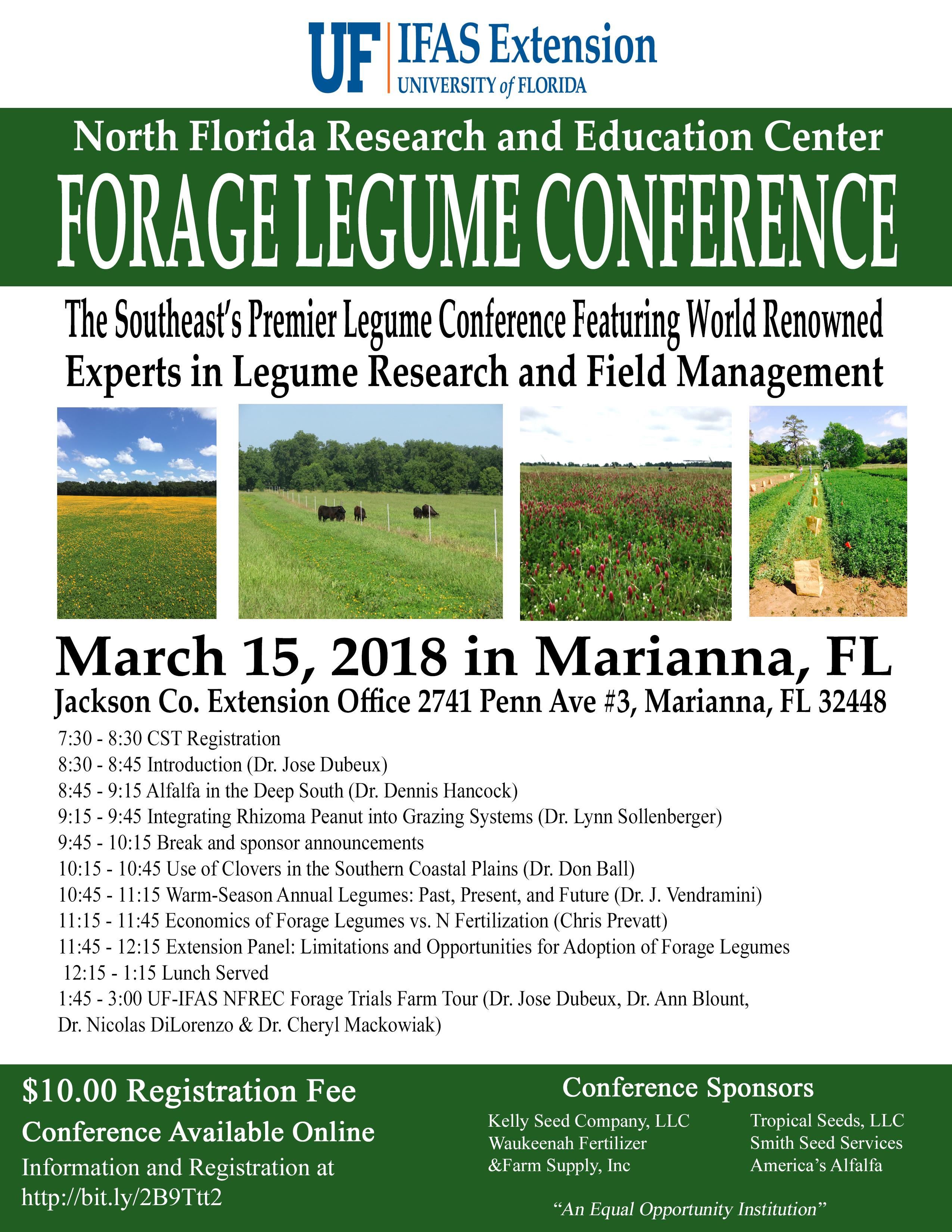 For more information about the Forage Legume Conference please call Dr. Jose Dubeux at 850-526-1618 or Kalyn Waters at 850-547-1108.
—