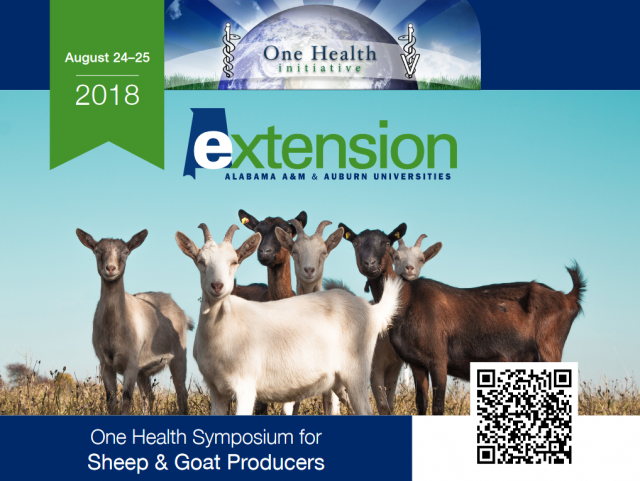 The Alabama Cooperative Extension System's Urban Affairs and New Nontraditional Programs is headed back to Perdido Beach Resort on Friday and Saturday, August 24-25, 2018, for the One Health Symposium for Sheep and Goat Production. This event is being held in partnership with Tennessee State University's College of Agriculture.
The One Health Symposium is designed to educate stakeholders on the basic principles of animal and environmental health, as well as forage and grazing management for sheep and goats. Guest speakers from the Alabama Agricultural and Mechanical University, Auburn University, Mississippi State University, Tennessee State University, and the United States Department of Agriculture will address such topics as managing forage production systems, hair sheep genetics, veterinary medicine disposal, soil and water quality, goat breed selection, updates on internal parasite management, and much more.
Admission is $30 for all Symposium activities and the hotel cost is $159 plus tax per night. A block of rooms has been reserved for 100 people. To reserve your room directly with Perdido Beach Resort, just call 1-800-634-8001 and mention the group Booking ID #14652.
All participants are expected to pre-register online. Visit www.aces.edu/urban to register, download program brochure, and to obtain Symposium updates. Or call Dr. Maria Browning at (256) 372-4954 or Dr. Karnita Garner at (256) 372-8331 for general information.