Dennis Hancock, UGA Extension Forage Specialist
It's time again for producers from all around the Southeast to compete for who has the best hay/baleage around! Winners of the 2018 Southeastern Hay Contest will be announced on the first day of Sunbelt Ag Expo, October 16, 2018.
The GRAND PRIZE WINNER of the Southeastern Hay Contest (Overall Highest RFQ) will receive the choice of the use of a new Massey Ferguson RK Series rotary rake or a new Massey Ferguson DM Series Professional disc mower for the 2019 hay production season, $1,000 cash, AND bragging rights of course!
Each of the 7 categories have been sponsored by additional industry partners. Sponsors will provide cash awards to the top 3 places in each category including $125 for 1st prize, $75 for 2nd prize, and $50 for 3rd prize. (Individual farms will only be recognized for their top entry in each category)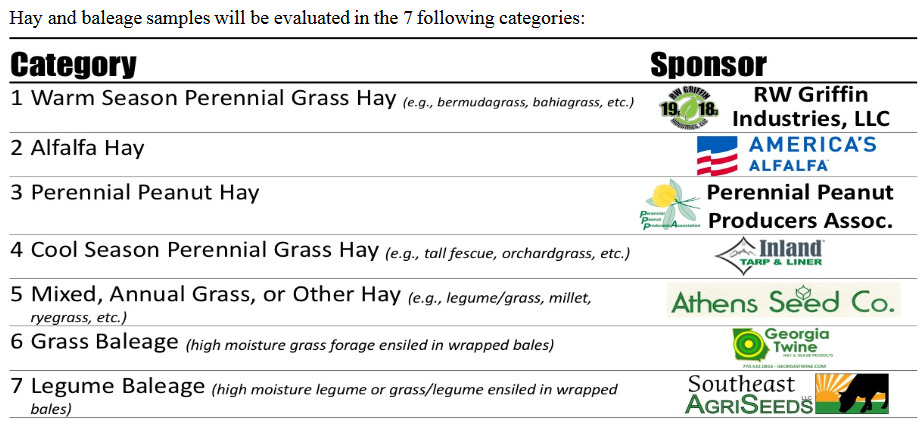 Hay and Baleage producers from all 13 Southeastern States are encouraged to apply. Use the following link for the SE Hay Contest rules and entry form. The deadline for entry into the SE hay Contest is 5 p.m. on Thursday, September 20, 2018. Entries must include the signature of your local County Agent to verify authenticity.
Also follow the Southeastern Hay Contest on Twitter and Facebook for periodic articles, updates, and timely information on producing high quality hay and baleage.