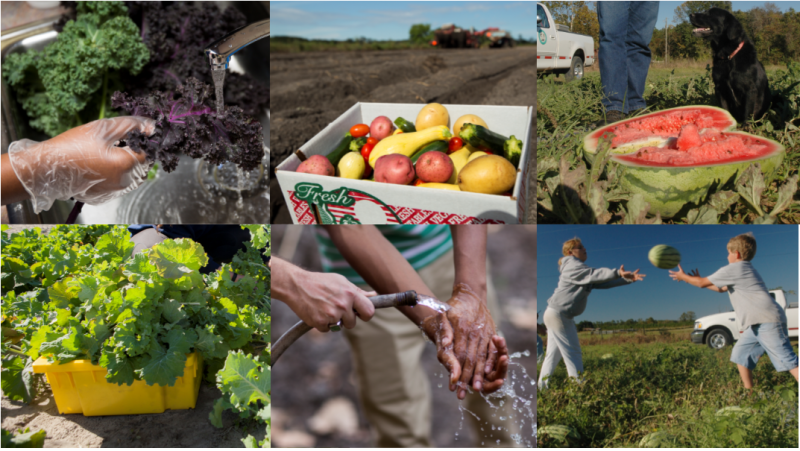 –
UF/IFAS Jefferson County Extension will be hosting a Beyond Basic Produce Food Safety Training on Wednesday, April 8, 2020. The training will begin at 8:00 AM eastern time, at the Florida-Georgia Citrus packinghouse, located at 5314 Boston Highway, Monticello, FL 32344.
Who Should Attend?
This program is an interactive one-day workshop targeted to fresh fruit and/or vegetable growers, harvesters, and packers that turns farm food safety management into an engaging, hands-on and thought provoking exercise.
It's highly recommended that you attend a Produce Safety Alliance Grower Training course prior to attending the Beyond Basic Produce Food Safety workshop.  UF/IFAS Jefferson County is also hosting a Produce Safety Alliance Grower Training on February 27th. For more information: Produce Safety Alliance Training Monticello – 2/27 
What to Expect?
Hands-on curriculum targets the "what to look for, what to do, and how to do it" for the critical areas of a farm where food safety concerns need to be addressed, including: preharvest field assessments; hygiene facilities; agricultural water and well inspections; packinghouse assessments; cleaning and sanitizing of harvest tools, postharvest equipment, and packing areas; verification of sanitation; and environmental monitoring.
Benefits of Attending?
After completing this workshop, you'll leave with an improved understanding of food safety principles and practices that support the production of safe food, as well as Produce Safety Rule compliance. This will be accomplished through the visualization of key, real-life, food safety issues discovered through hands-on, problem-based scenarios. You'll learn to see your operation through the eyes of a microbiologist, and practice implementing procedures to reduce the risks on your own operation.
Cost to Attend: $35 (includes snacks and lunch)
Please register at: https://beyondbasic040820.eventbrite.com
For questions, please email sarahmccoy@ufl.edu or call 863-956-8632
Link to downloadable PDF flyer: BeyondBasic_040820_Flyer
Latest posts by Danielle Sprague
(see all)