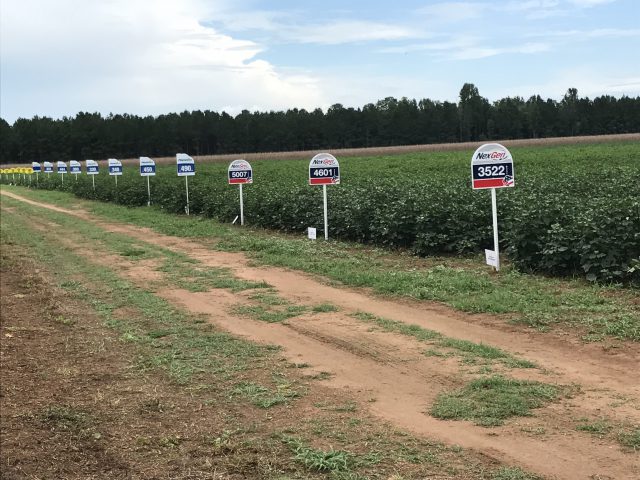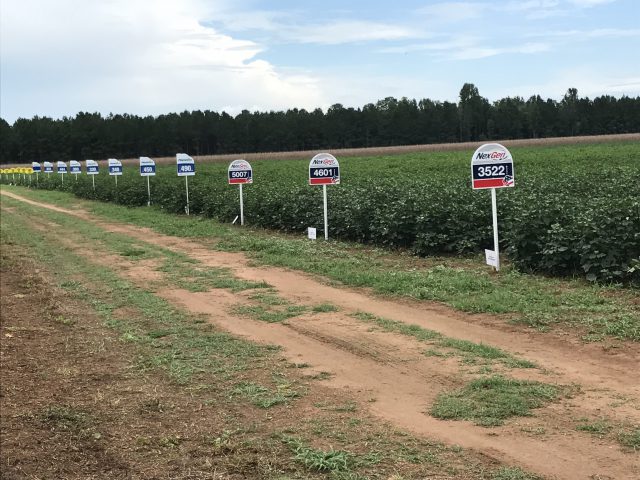 Variety selection is a key decision for cotton producers each year. Variety performance is heavily dependent on environmental conditions and geography. Therefore, it is important for growers to select varieties based on multi-year research data from a similar location, as well as local field experience.
Extension agents and faculty at the UF/IFAS West Florida Research and Education Center have been conducting Official Variety Trials (OVTs) for several years for cotton and other crops. The OVTs are small plot, replicated variety trials composed of experimental and commercial varieties. In 2017, separate OVT trials were conducted for early maturing, and mid-to full-season maturing cotton varieties. Results reported from these trials include yield, fiber quality data, and Commodity Credit Corporation (CCC) loan values.
Two and three-year average lint yields are listed in Tables 1 and 2 below. For the early-maturing trial, 13 varieties were evaluated for one year, seven for two years, and five for three years. In the mid-to full-maturing trial, 42 varieties were evaluated for one year, 14 for two years, and 11 for three years. The complete 2017 trial reports for cotton, along with those for corn, soybeans, and wheat are available on the UF/IFAS WREC Variety Testing webpage.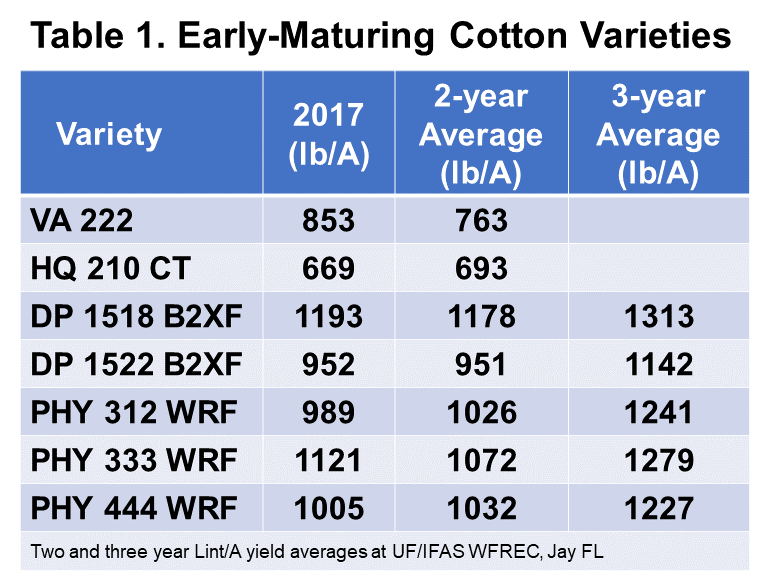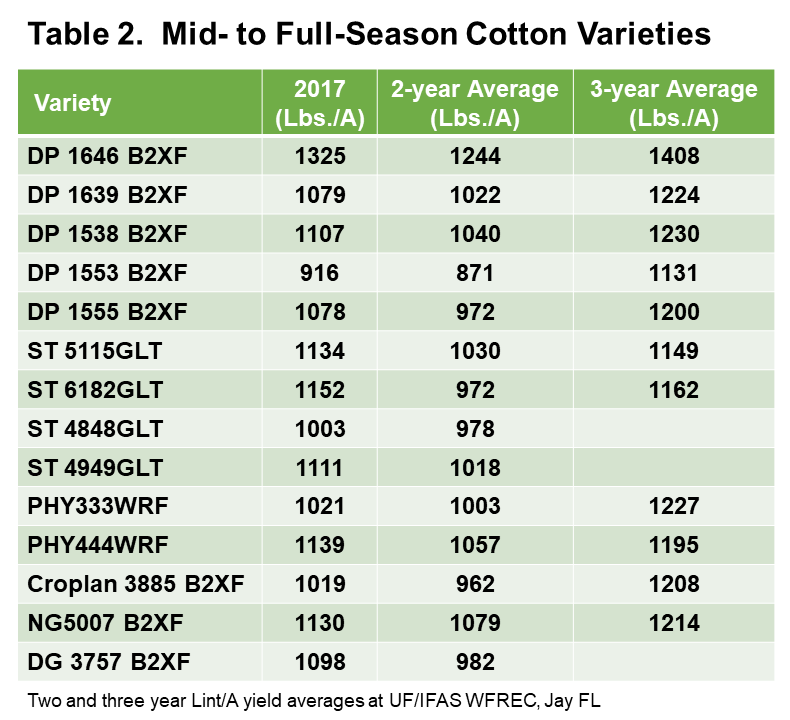 For more variety comparison information, use the following links to extension reports from Alabama and Georgia:
If you are not familiar with the testing locations in these states, the trials in Fairhope, AL, Headland, AL, Bainbridge, GA, and Tifton, GA are the most southern testing sites, with similar climate conditions to North Florida.
Yield summary sheets for easier comparison on a single page:
—