The UF/IFAS Small Farms and Alternative Enterprises Team and the Panhandle Agriculture Extension Team are pleased to announce the return of the Panhandle Fruit and Vegetable Conference.  Registration is now open for the 2019 Panhandle Fruit & Vegetable Conference.  This year's event will move to the beach, to the Emerald Coast Convention Center in Fort Walton Beach, and will be held on October 2nd, 2019. On October 3rd, we will host a post-conference tour of local operations in Northwest Florida.  The conference will be similar to our last conference, but expanded to include a greater diversity of education sessions with more tradeshow space.
The Panhandle Fruit and Vegetable Conference is packed with practical educational sessions taught by farmers, extension faculty, and industry representatives.  Our goal is to provide attendees with information they can immediately apply to their own operations.  Educational sessions were selected to meet needs expressed by previous conference attendees and area farmers and include: Vegetable Production, Business, Alternative Enterprises, and Fruit and Nut Production.  The event features Dr. Cary Rivard as the keynote, an Associate Professor with Kansas State University, Extension Specialist, and Director of K-State Research and Extension Center.  He will speak on the importance of farmers connecting with their community and new customer bases.  For more information and to register for the conference go to:  https://panhandlefv2019.eventbrite.com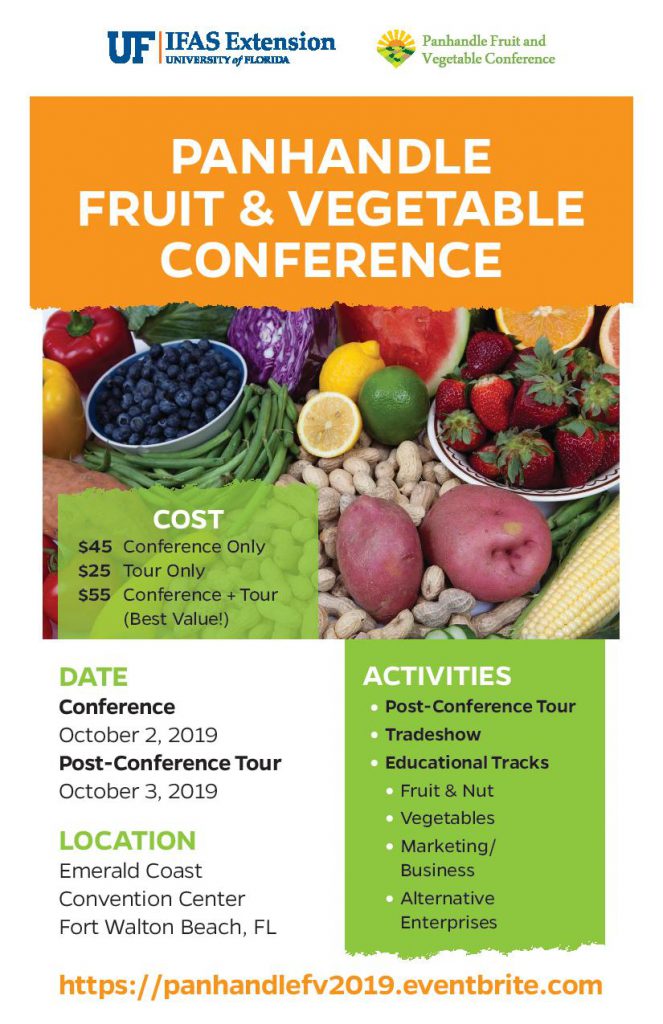 Matt Lollar is the Santa Rosa County Commercial Horticulture Agent.He began his Extension career in 2010 in Sanford, FL as the Seminole County Horticulture Agent.Matt is originally from Belle Fontaine, AL.He earned his MS and BS degrees in Horticulture Production from Auburn University.
Latest posts by Matt Lollar (see all)