The 2019 Alabama Row Crops Shortcourse will take place on December 10th at the Hotel at Auburn University and Dixon Conference Center.  This FREE course is an excellent opportunity for producers to expand their knowledge with researchers on the cutting edge of agricultural technology.
To more information or to register, visit https://cses.auburn.edu/al-row-crops-short-course/.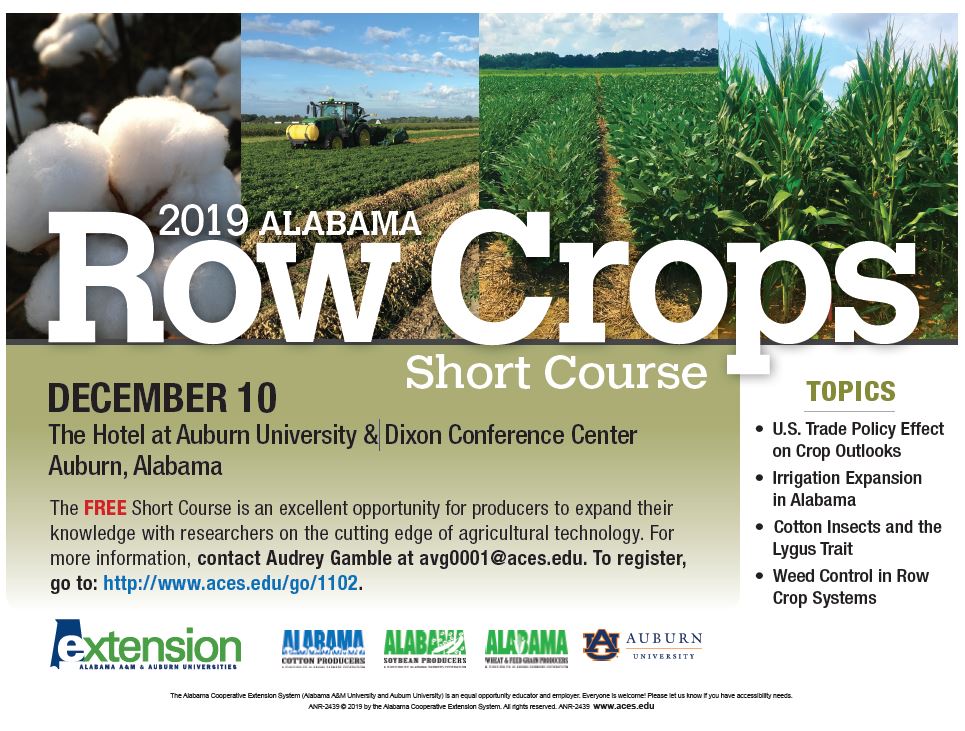 Agriculture agent at UF IFAS Escambia County Extension.
Latest posts by Libbie Johnson (see all)