Beaver are Florida's largest rodent. They thrive throughout the southeastern United States, especially in the streams, rivers, swamps and lakes of the Florida Panhandle and upper peninsula. While their dam building creates habitat for nesting wood ducks and migratory waterfowl, they also cause issues for land owners.
The Beaver in Florida Webinar will be hosted in collaboration between UF/IFAS Extension Holmes County director Kalyn Waters and Shelby Burgess a Wildlife Assistance Biologist with the Florida Fish and Wildlife Conservation Commission (FWC). The webinar will focus on Beaver biology, habitat, and control.
The webinar will be hosted on March 15th at 6 PM CST. To participate please register though the following link:
For More information, contact Kalyn Waters at 850-547-1108.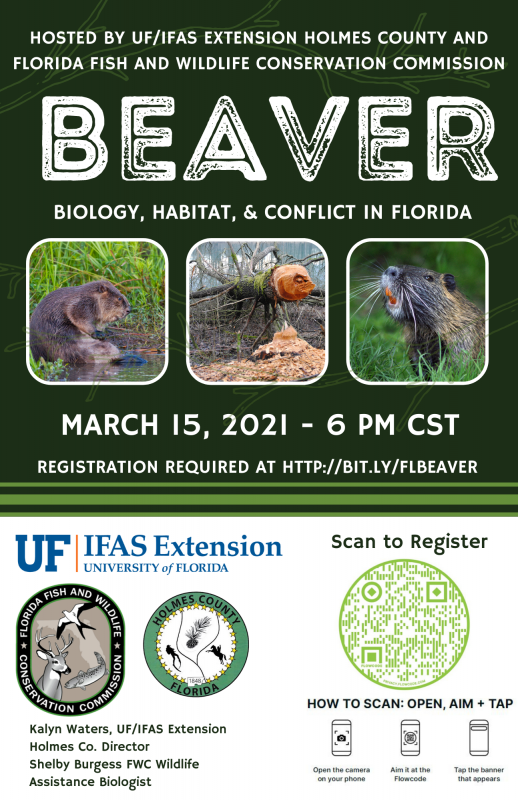 Latest posts by Kalyn Waters
(see all)