Todd Thrift, Beef Cattle Specialist, University of Florida Department of Animal Sciences
–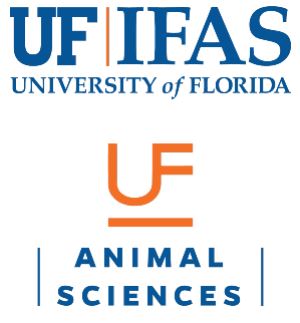 The 70th Annual Beef Cattle Short Course will be held as a scaled down virtual event on May 4 – 6, 2021. This year will start on a Tuesday as compared to our traditional Wednesday kickoff. The program will be delivered in the evening from 6 – 8 pm via Zoom. Each night will consist of two speakers. For further details on the speakers, see the full agenda below. The program this year will focus on efficiency and its importance to the beef industry. Cattle Fax will kick off the first evening with our traditional market outlook.
Registration for this event is free and one registration gets you in for all three evenings. Please visit the Department of Animal Sciences website for more information regarding details and registration at https://animal.ifas.ufl.edu/events/beef-cattle-short-course/.
In addition to the multi-evening Short Course, the 2nd Annual UF Brahman Bull Sale will kick off on Tuesday May 4th and will end at 6 pm Friday May 7th. We appreciate your continued support of our extension efforts during these challenging times.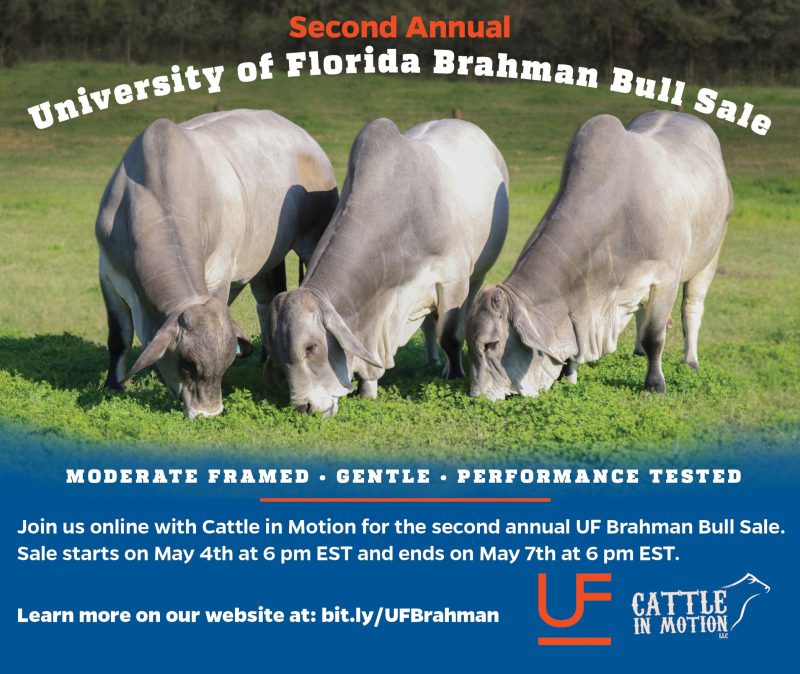 –
Agenda (All Times Eastern Time)

We have lined up some highly sought-after industry speakers for the 70th Annual Beef Cattle Short Course.
May 4
6:00 pm 2021 Market Outlook, Randy Blach Cattle Fax.
7:00 pm The Environmental Impact of the Beef Cattle Industry. Dr. Frank Mitloehner, UC Davis.
May 5
6:00 pm A Basic Overview of Feed Efficiency, Feed Conversion, and RFI. Dr. Nicholas Dilorenzo, UF IFAS
7:00 pm What Are the Impacts of Selection for RFI on Calf Performance, Carcass Quality, and the Cow Herd? Dr. Gordy Carstens, Texas A&M University.
May 6
6:00 pm Genetics/Genomics of Reproduction. Dr. Milton Thomas, Colorado State University.
7:00 pm Genetics of Cow Efficiency. Dr Larry Kuehn, USDA MARC.