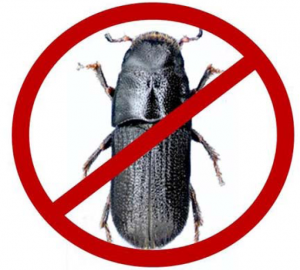 On May 17, 2021, Agriculture Commissioner Nikki Fried and the Florida Forest Service announced that applications are now open for the 2021 Southern Pine Beetle Assistance and Prevention Program for non-industrial, private forest landowners through June 18, 2021.  The program is limited to 44 northern Florida counties, the known range of the southern pine beetle.
The southern pine beetle (SPB) is one of the most economically devastating forest pests in the Southeastern United States, with periodic outbreaks destroying thousands of acres of pine timber. The last major SPB outbreak in Florida, between 1999 and 2002, caused an estimated $59 million in timber losses on over 24,000 acres. The Southern Pine Beetle Assistance and Prevention Program promotes forest management practices that reduce the risk and impacts of SPB infestations. Since it was first offered in 2005, the program has been implemented on more than 197,000 acres and helped thousands of landowners.
"Florida's pine forests are an essential resource for our state, and landowners play a vital part in protecting them," said Commissioner Nikki Fried. "Together, we can stop the spread of the southern pine beetle and ensure that Floridians and visitors are able to enjoy the many benefits our forests provide."
"Right now, southern pine beetle activity is relatively low in Florida, and by taking preventative measures, we can keep it that way," said Erin Albury, State Forester and Director of the Florida Forest Service. "There's no time like the present to protect Florida's forests."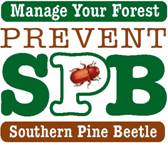 The Southern Pine Beetle Assistance and Prevention Program, supported through a grant by the U.S. Forest Service, provides incentive payments for landowners who have overstocked pine stands and need to conduct a first thinning. In addition, it offers partial cost reimbursement for activities that can mitigate SPB activity, such as prescribed burning, mechanical underbrush treatments, and the planting of longleaf or slash pine rather than loblolly pine, the beetle's preferred species. All qualifying applications received during the submission period will be evaluated and ranked for approval.
To obtain an application or to learn more about the Southern Pine Beetle Assistance and Prevention Program, visit FDACS.gov/SPBPrevention.
–
Applying to the Program

Applications will be accepted through June 18, 2021.  To apply to the program, landowners should obtain the following documents or contact your Florida Forest Service County Forester office.
2021 Guidelines and Forms
All applicants must also register their W-9 information at the State of Florida Vendor Website: File Substitute W-9. Vendors are required to have a verified Substitute Form W-9 on file with the Florida Department of Financial Services. A printout of the Substitute Form W-9 must be included with the registration materials.