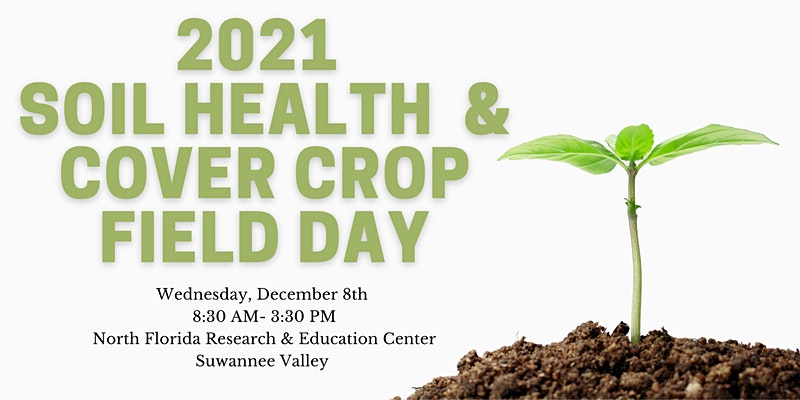 The Suwanee County Conservation District (SCCD) and the University of Florida/IFAS will be hosting an educational event at the North Florida Research and Education Center-Suwanee Valley on Wed. Dec. 8th.   This event will be held at the farm at 8202, County Road 417 NE of Live Oak.  Registration will begin at 8:30 AM.
With rising cost of purchased inputs (fuel, fertilizer), supply chain issues, and more weather extremes events farmers are becoming more interested in how to be less dependent on off-farm inputs.  The focus of this field day will be getting agricultural producers to think differently about the soils they manage, and not just viewed as a way to prop up their plants.
A few key things to note:
There will be speaker presentations in the morning with field tours in the afternoon.  Dr. Scott Angle, Dean for UF/IFAS Extension will be our keynote speaker at lunch.
Vendors have been asked to set up displays of equipment, products or services related to soil health, cover crops and livestock integration with row crops.
Registration fee is $15.00.  You can register online with a credit card or pay at the event.  However, if you plant to pay at the evnet, please RSVP with Kim Glascock at 386-362 1725 to assist with proper meal and refreshment preparations.
Pesticide Continuing Education Credits have been approved, and CCA credits have been applied for.
This event will be held outdoors under the new education pavilion so dress appropriately for cooler weather.