Date: Friday, April 29, 2022

9:00 AM CT –

Meet at

at the Stephenson property – 1611 Justic Road, Cottondale, FL 32431
Lunch served after tour  – Campbellton Community Center – 2336 FL-2, Campbellton, FL 32426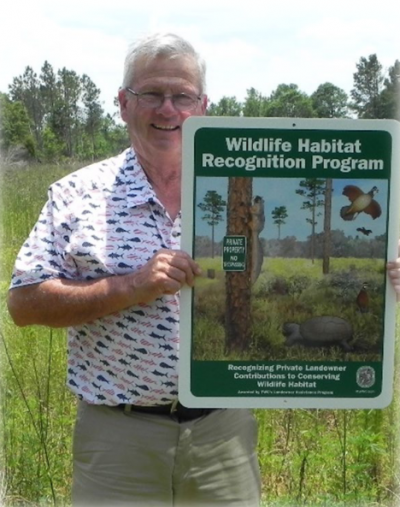 A true champion of wildlife habitat management, Ronnie Stephenson, Jackson County,  spends most of his days either working on wildlife habitat on his properties or planning what he needs to do next. Habitat for bobwhite quail and wild turkey are priority objectives at his properties, and he has worked with the Florida Fish and Wildlife Conservation Commission's Landowner Assistance Program (LAP) to improve habitat for both of these species. He received financial assistance from USDA Natural Resources Conservation Service's Working Lands for Wildlife bobwhite quail initiative.
The work has focused on opening up dense stands of hardwoods, treating invasive species, planting longleaf pine, and prescribed burning. Hardwoods in the understory are removed leaving some of the largest oaks spaced so that more sunlight can reach the ground to promote grasses and forbs. Join us for a tour of Mr. Stephenson's property to gain some valuable, hands-on information about wildlife habitat management, and network with professionals and other landowners who share your interests.
This will be a walking tour of reasonable length. Wear appropriate clothing for the field.

Register: Cost is $10 per person, lunch and materials included. Register online at https://fls-tour042922.eventbrite.com. Space is limited so register soon!
Contact Chris Demers for more information, cdemers@ufl.edu, (352) 846-2375.
–