The Alabama Cooperative Extension Service will host their 2022 Gulf Coast Cattlemen's Conference on August 12th at the Grace Fellowship Church in Atmore, and all cattlemen and cattlewomen are invited to attend. Topics that will be included in the conference include the following:
Being an Advocate for the Beef Industry
Beef Imports and Exports: What roles do they play in our  market prices?
Market Outlook and Price Protection Opportunities
Reducing your Input Costs
Saving Money on your Fertilizer
Managing Bahiagrass and Winter Annuals for Beef Cattle on the Gulf Coast
Stockpiling Bahiagrass in the Deep South
Please put the date on your calendar, and be prepared for an educational day with a tradeshow and informative sessions. 
For more information or to register, please contact Kelly Palmer at ridleka@auburn.edu or by phone at 251-654-7149.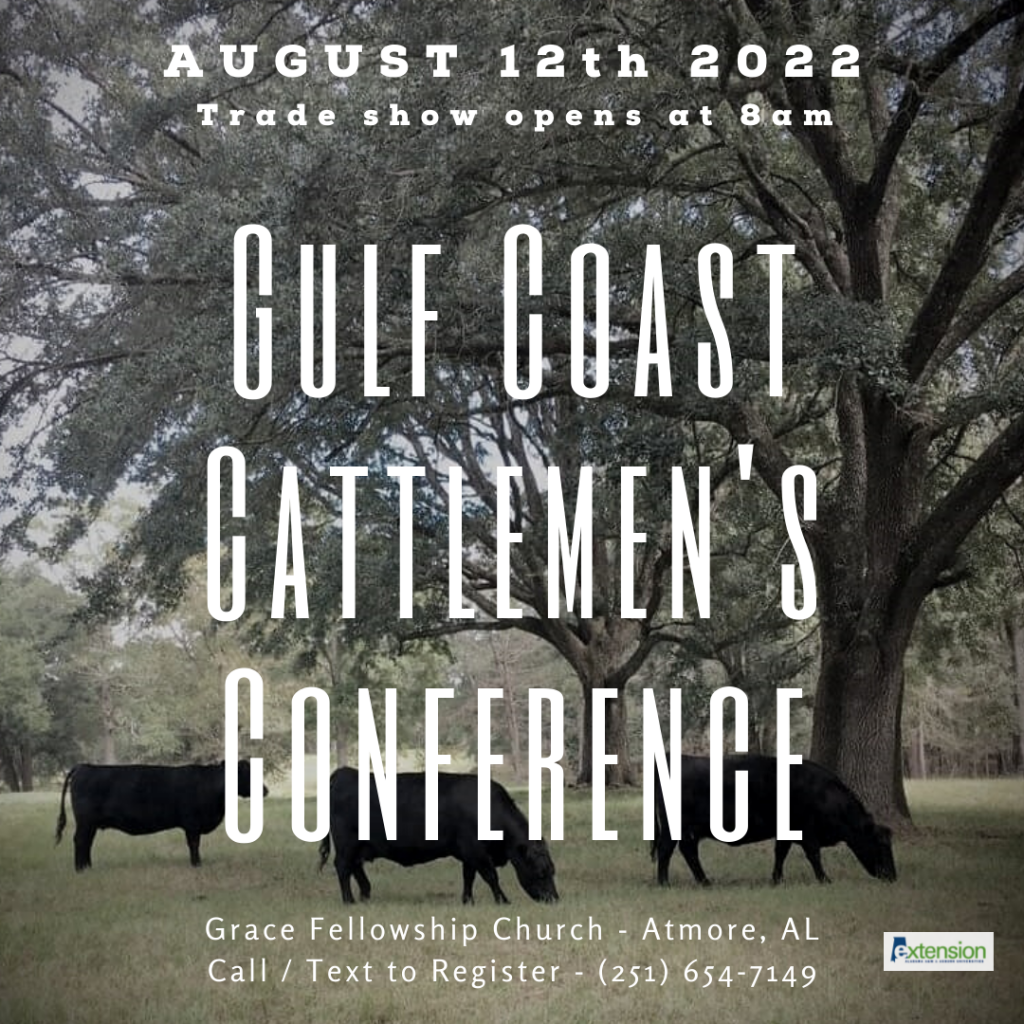 Latest posts by Libbie Johnson
(see all)