Wednesday, February 8, 2023
Jackson County Extension Auditorium
2023 Focus:  Improving Performance and Income of Cow-Calf Herds
Ranchers, family members, and employees are invited to attend the 38th annual Northwest Florida Beef Cattle Conference and Trade Show. This event will be held in Marianna, Florida.  The Trade Show opens at 7:30 AM central time, the program starts at 8:15 AM and concludes at 1:30 PM. This sponsored educational event is provided at no cost to cattle ranchers, but online pre-registration is requested for food preparation and to minimize registration time at the door.  To reserve your seats, use the following link to register:
–
With the reduced national cattle inventory in 2022, cattle prices are expected to improve significantly in 2023. The 2023 Beef Cattle Conference presentations will focus on improving the health, performance, and profitability of cow-calf herds. Dr. Che Trejo, Merck Technical Services Veterinarian, will be the keynote speaker this year, and will discuss vaccinations to prevent key diseases, such as Bovine Respiratory Disease (BRD), one of the most challenging diseases in the cattle industry, as well as treatment protocols for cattle that do get sick. Other presentations will include the role of nutrition management on herd health, forage fertility to improve forage nutrition, bull selection to enhance herd performance, and opportunities to increase income from your cow-calf operation.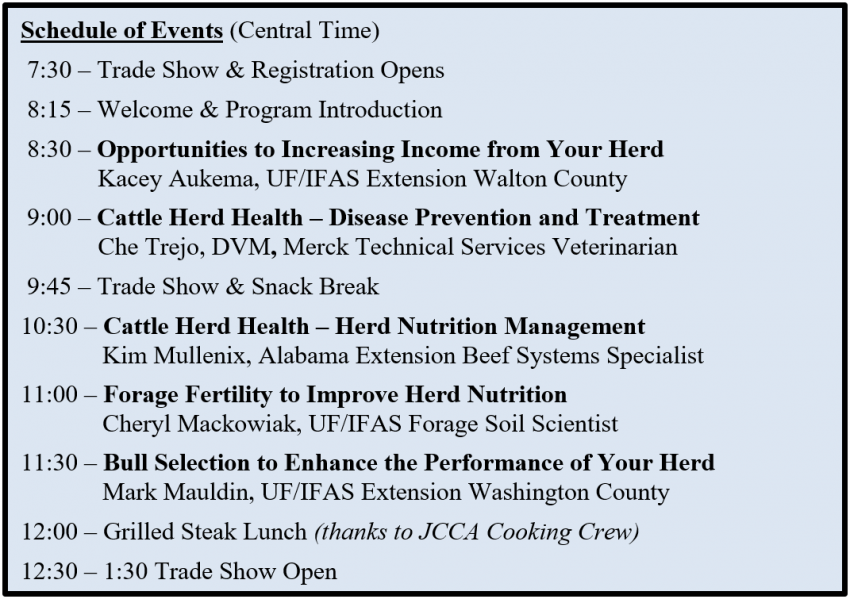 –
In addition to the educational program, the conference will also feature a Trade Show of businesses and agencies that offer goods and services to cattle producers in the region. The representatives in attendance are trained professionals in specific areas of cattle, forage, and farm management. Don't miss this opportunity to interact with so many resource people in one place.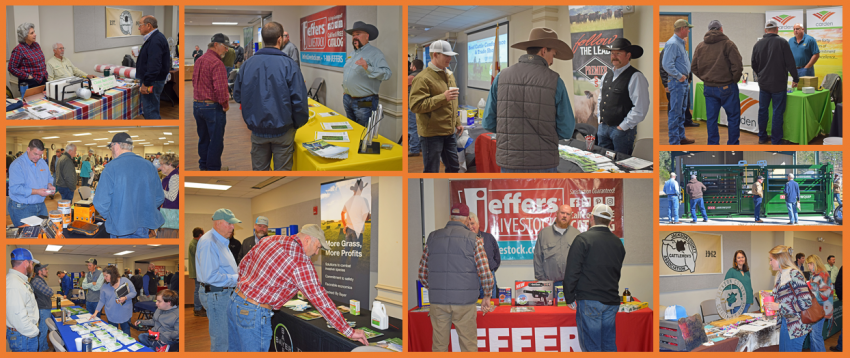 –
For more information, or if you are interested in representing your organization as part of the Trade Show, contact Doug Mayo, at 850-482-9620, or demayo@ufl.edu.
–

–
An Equal Opportunity Institution
The University of Florida is committed to providing universal access to educational events. For disability accommodations such as language interpreters, please contact Doug Mayo, 850-482-9620, demayo@ufl.edu at least 2 weeks in advance of events.
Latest posts by Doug Mayo
(see all)