Thursday, January 26, 2023, 8:00 am- 1:00 pm –  Jackson County Extension Office Auditorium, 2741 Penn Ave., Marianna
Would you like to make more money off your land?  Are you looking to diversify your current farm plans?  The Tri-State Fruit & Vegetable Meeting would be perfect for you.
When thinking about what it means to be successful on the farm, the first thing that comes to mind is a healthy, quality crop.  This starts with the health of your soil.  We will have two specialists cover soil health and the benefits of adding cover crops to your rotation.
Other considerations include: Where to start? How to budget? How to market the crop? We have a specialist coming to Marianna to cover these topics as well.
There will also be a section on the importance of drip irrigation and fertigation and how to get started. Drip irrigation will not only save you money in the long run with the use of less water, but it is also much better for plants.  It is a great way to manage and reduce your pest and disease problems.
The section on specialty vegetable and fruit crops will be perfect for those with just has a few acres of land looking for a worthwhile enterprise. The warm days and cool evenings in the Panhandle make for a great environment and climate for diversity on the farm. There are many fruit and vegetable crops that need to be planted, grown, and harvested before a hard freeze but still need those cool night temperatures. Come to the Tri-State Fruit & Vegetable Meeting and learn about some of those opportunities including artichokes, blackberries, Seminole pumpkins, and more.
The Tri-State Fruit & Vegetable Meeting will also provide updates on cucurbit diseases, so if you are already familiar with producing watermelons, cucumbers, or squash come prepared with your questions.
Do you have your pesticide license? Have you kept up with your continuing education units (CEUs)?  Tri-State Fruit & Vegetable Meeting presents a great opportunity for you to get those much needed CEUs!
The audience for this conference is primarily small to medium sized, diversified cucurbit and vegetable producers in the tri-state region including the counties in Florida, Alabama, and Georgia.  The residential community is also welcome to attend.  The registration fee for this event will be $5, payable at the door and pre-registration is highly encouraged.  Please call the Jackson County Extension Office at 850-482-9620 to reserve your seat and for further information.
–
Schedule of Events:
7:30-8:00       Registration
8:00                Welcome
8:05-8:30        Soil Health: Dr. Cheryl Mackowick, Soil Scientist, NFREC Quincy
8:30-9:00        Drip Irrigation and Fertigation: Bob Hochmuth, Regional Specialized Extension Vegetable Agent, NFREC Live Oak
9:00-9:40        Cucurbit Disease Management:  Dr. Bag Sudeep, Crop Virology Specialist, University of Georgia.
9:40-10:00      Break/ Visit Sponsorship Tables    
10:00-11:00    Specialty Crops: Prissy Fletcher, Commercial Horticulture Agent, St. Johns County
10:35-11:30    Blackberries Pruning and Nutrient Management: Dr. Muhammad Shahid,Fruit Crops Specialist, NFREC Quincy
11:30-12:00    The Use of Cover Crops to Improve Soil Health:  Dr. Danielle Treadwell, Organic and Sustainable Vegetable Production Specialist
12:00-12:30    Marketing of Vegetables: Kevin Athearn, Rural and Agribusiness Development Regional Agent, NFREC, Suwanee Valley.
12:30-1:30     LUNCH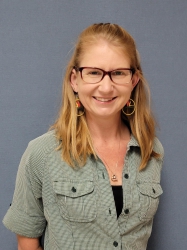 Latest posts by Ashley Stonecipher
(see all)