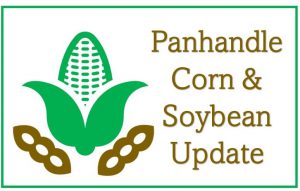 Corn and soybean growers from the tri-state area are invited to attend the second annual Panhandle Corn & Soybean Update, on Friday, February 3 in Chipley, FL. The meeting will feature four speakers providing updates relating to many key aspects of corn and soybean production. Seed company representatives will also be on hand to discuss the latest varieties and how they could work on your farm. Presentations will begin at 9:45 AM Central and the event will conclude with a sponsored lunch.
The event has been approved for Florida, Georgia, and CCA CEUs.
If you would like to attend the event please call the UF/IFAS Extension Office in Washington County to RSVP by January 25th (850-638-6180).
Topics & Speakers for the event:
Disease Management in Corn & Soybeans – Dr. Bob Kemerait, University of Georgia
Weed Management in Corn & Soybeans – Ethan Carter, University of Florida
Insect Management in Corn & Soybeans – Dr. Katelyn Kesheimer, Auburn University
Fertility Management in Corn & Soybeans – Dr. Glenn Harris, University of Georgia
The event will be held at the Washington County Agriculture Center (1424 Jackson Ave. Chipley, FL). Contact Mark Mauldin if you have any questions:  mdm83@ufl.edu or 850-638-6180.

Latest posts by Mark Mauldin
(see all)