February 13-16th- Central Panhandle Pesticide Training Series (Marianna)

This training series is a multi-county collaboration between Holmes, Washington, Calhoun and Jackson County Extension agents. Applicators can attend classes that serve as an exam review prior to testing to obtain a new license, or to earn CEUs for existing license renewal. This year, the series is scheduled for February 13-16th at the Extension Office in Marianna, Florida (2741 Penn Ave).
Registration starts 20 minutes before each class and is $15/session, refreshments will be provided. Registration fees can be paid via cash or check just prior to each class session or in advance online through Eventbrite to use a credit or debit card. For more information & pre-registration, contact the Jackson County Extension Office: 850-674-8323.
–
Training Schedule (Central Standard Time)
–
February 13
8:00 AM – 11:00 – Core session followed by Exam (3 Core CEUs; 487 & 482)

1:30 PM – 4:30 – Private Applicator/Row Crop session followed by Exam (3 CEUs max; Private, Row Crop, or D&R)
–
February 14
8:00 AM – 11:30 – Ornamental & Turf session followed by Exam (4 CEUs max; 4 O&T, 2 LLO, 2 LCLM, 2 CLO)
–
February 15
8:00 AM – 11:30 – Right-of-Way session followed by Exam (4 CEUs max; 4 ROW, 2 Private, 2 Aquatic, 2 Natural Areas)
–
February 16
8:00 AM – 11:30 – Aquatic session followed by Exam (4 max CEUs; 4 Aquatic, 4 Private, 2 ROW, 2 Natural Areas)
–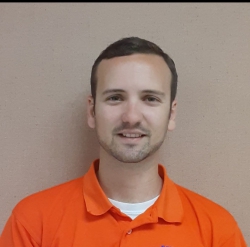 Latest posts by Ethan Carter
(see all)