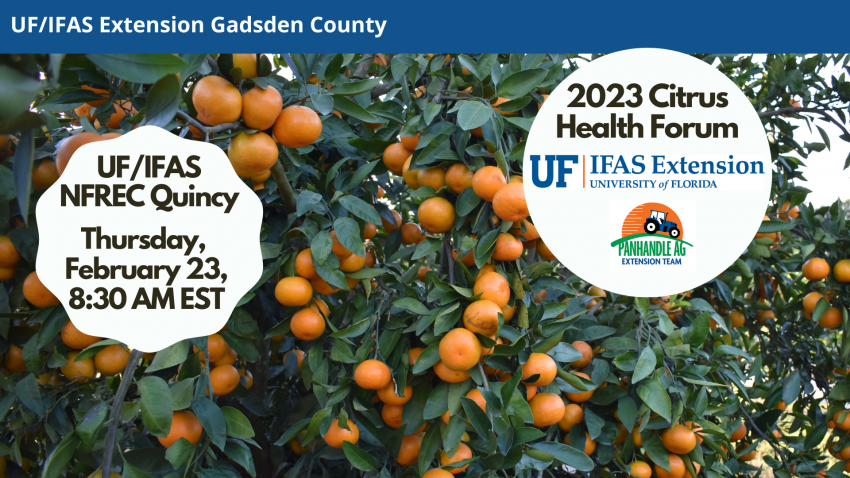 Citrus growers from across the Florida Panhandle, as well as southern Georgia and Alabama are invited to attend the annual Citrus Health Forum. The workshop will be held at the UF/IFAS North Florida Research and Education Center in Quincy (155 Research Road, Quincy, FL). Registration begins at 8:30 AM EST with the meeting starting at 9:00 AM and conclude at 3:00 PM. The workshop registration fee is $5 and includes educational materials, snacks, and a delicious lunch.
This event will focus primarily on production practices associated with cold hardy citrus. Topics include insect pest management, proper planting and production practices following the recent freeze event, and an in-field demonstration on how to properly prune after the freeze.
A variety of CEUs will be available, including Certified Crop Advisor, Florida Restricted Use Pesticide Applicator (Private, Row Crop, Tree Crop, R&D, and CORE), and Georgia pesticide CEUs. The Cold Hardy Citrus Association will meet following the program.
To register, use the following link https://2023citrushealthforum.eventbrite.com or contact Danielle at dsprague@ufl.edu or by phone at 850-875-7255.
Use the following link to the flyer: 2023 Citrus Health Forum Flyer
–
TENTATIVE AGENDA – Eastern Time

8:30 AM Trade Show & Registration Opens
9:00 – Welcome: Danielle S. Williams, UF/IFAS Extension Gadsden County & Dr. Xavier Martini, UF/IFAS North Florida Research & Education Center (NFREC)
9:05 – Introduction: Dr. Dean Pringle, UF/IFAS NFREC Center Director
9:15 – Leafminer Pheromone Disruption & Update on Asian Citrus Psyllid Situation: Dr. Xavier Martini, UF/IFAS NFREC
9:45 – Increasing Pollinators and Natural Enemies in Groves through the Addition of Flowering Strips: Dr. Angel Chuang, UF/IFAS Citrus Research & Education Center (CREC)
10:15 – Citrus Canker: What You Should Know: Dr. Jeff Jones, UF/IFAS Plant Pathology, Gainesville
10:45 – Trade Show Break
11:15 – Pre- and Post-Harvest Methods to Reduce Post-Harvest Fruit Decay: Dr. Mark Ritenour, UF/IFAS IRREC
11:45 – Citrus Grove Care: What to Do and What Not to Do after a Freeze Event: Dr. Muhammad Shahid, UF/IFAS NFREC
12:15 – Sponsored Lunch
1:15 – Cold Hardy Citrus Association Meeting
2:00 – Citrus Pruning Demonstration: Dr. Muhammad Shahid & Dr. Fernando Alferez, UF/IFAS SWFREC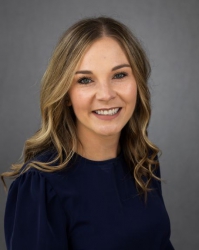 Latest posts by Danielle S. Williams
(see all)