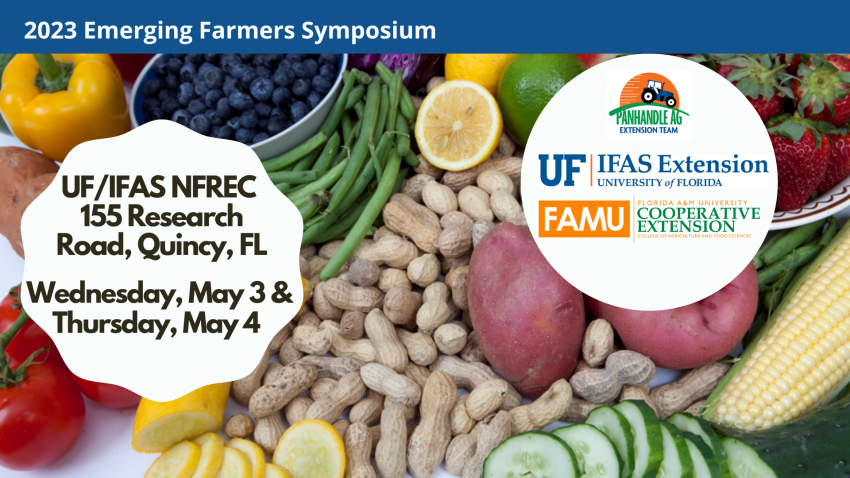 The UF/IFAS and FAMU Extension Team is proud to present the 2023 Emerging Farmers Symposium.  This event will be held on Wednesday, May 3rd and Thursday May 4th at the UF/IFAS North Florida Research and Education Center, located at 155 Research Road, Quincy, Florida. The Emerging Farmers Symposium will provide a great opportunity for networking and sharing of practical farming knowledge that can help farmers across the region. The Emerging Farmers Symposium will feature topics such as cost-share and lending programs, agritourism and marketing opportunities, a trade show of agricultural vendors, and an educational farm tour. The registration fee is $25 and includes refreshments, lunch, educational materials, and transportation to farm tour sites.
The conference keynote speaker will be John Jackson of Comfort Farms. Comfort Farms aids in the therapy of veterans suffering from PTSD and other visible disabilities while recognizing butchers, farmers, and chefs who work together throughout the growing season to prepare seasonal and delicious meals from local, sustainable, and organic sources. Comfort Farms raises hogs, chickens, turkeys, and ducks while also cultivating heirloom seeds and seasonal vegetables grown in raised bed gardens and greenhouses for a Community Supported Agriculture (CSA) agribusiness. John's talk will focus on creating a successful direct to consumer enterprise.
Full conference registration includes a post-conference tour. Registered attendees can take an educational tour to explore many aspects of agriculture in the region. The tour will travel from the UF/IFAS North Florida Research and Education Center to explore the FAMU Center for Viticulture and Small Fruit Research in Tallahassee, then to the FAMU Research and Extension Farm, in Quincy.
For a full agenda: Emerging Farmers Symposium Agenda
To register, use the following link: https://2023emergingfarmers.eventbrite.com
Come network and learn with other farmers, UF/IFAS and FAMU Extension and Research Personnel and other industry representatives! For more information or if your organization would like to sponsor, please contact Donna Arnold at 850-875-7255 or darnold1@ufl.edu or donna1.arnold@famu.edu
2023 Emerging Farmers Symposium Flyer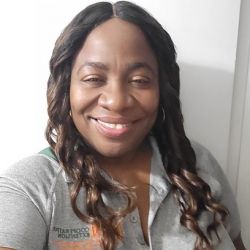 Latest posts by Donna Arnold
(see all)