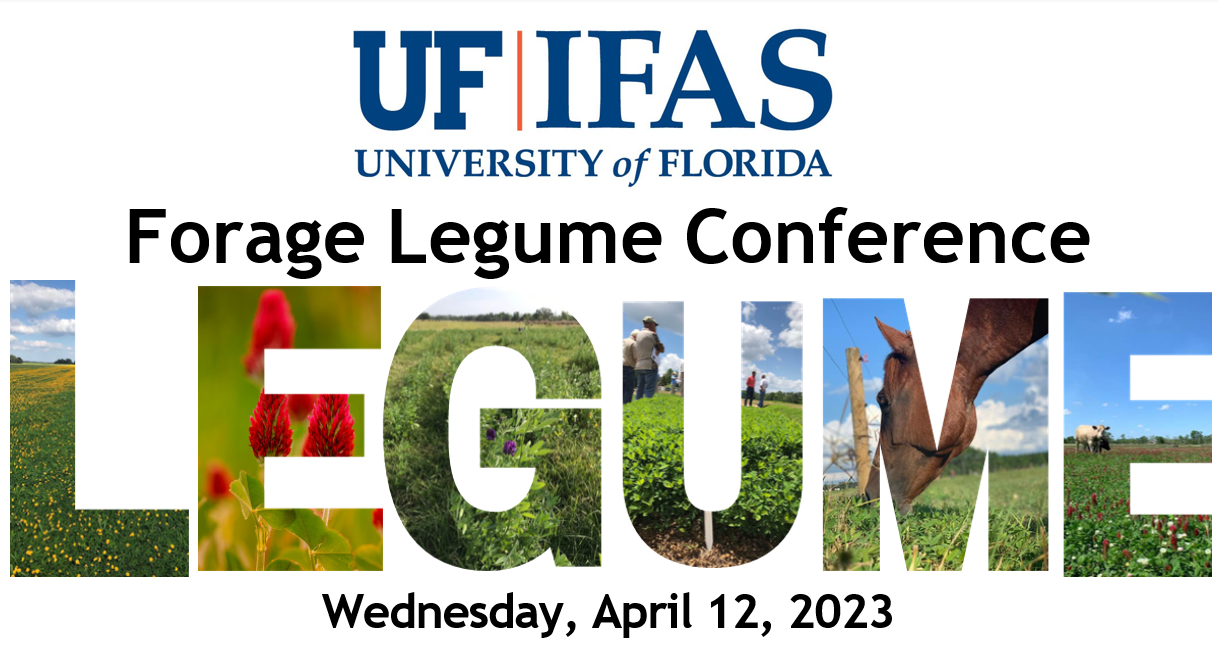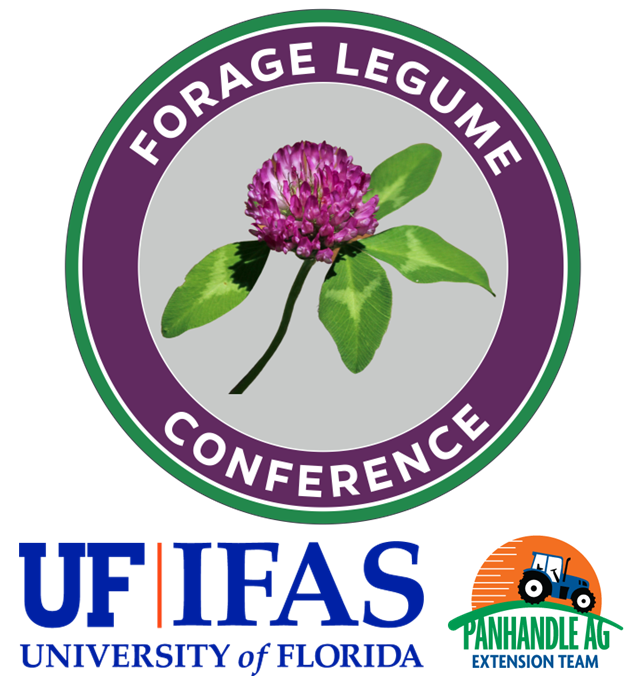 The Panhandle Agriculture Extension Team will host the third edition of the Forage Legume Conference on Wednesday, April 12.  The event will be held at the Jackson County Extension Office, located at 2741 Penn Avenue, Marianna, Florida.  The event will begin with lunch at 12:00 PM Central, and conclude at 5:30 PM.
Topics presented at the event will include:
Adoption of forage legumes in Florida: Lessons learned and the way forward – Lynn Sollenberger
Updates on sunn hemp management in Florida – Joao Vendramini
Forage legumes as cover crops – Leanne Dillard
Using forage legumes in growing beef cattle diets to develop heifers and backgrounding – Nicolas DiLorenzo
Nitrogen cycling in grass-legume mixtures – Jose Dubeux
Producer panel
Download the printer friendly flyer:  2023 Forage Legume Conference Flyer
The registration fee is $10/person payable online:  Forage Legume Conference Registration.  At the registration site, you can register for this event only, or for both this event and the Beef & Forage Field Day, April 13 as one ticket.
For more information contact: Jose Dubeux 850-526-1618