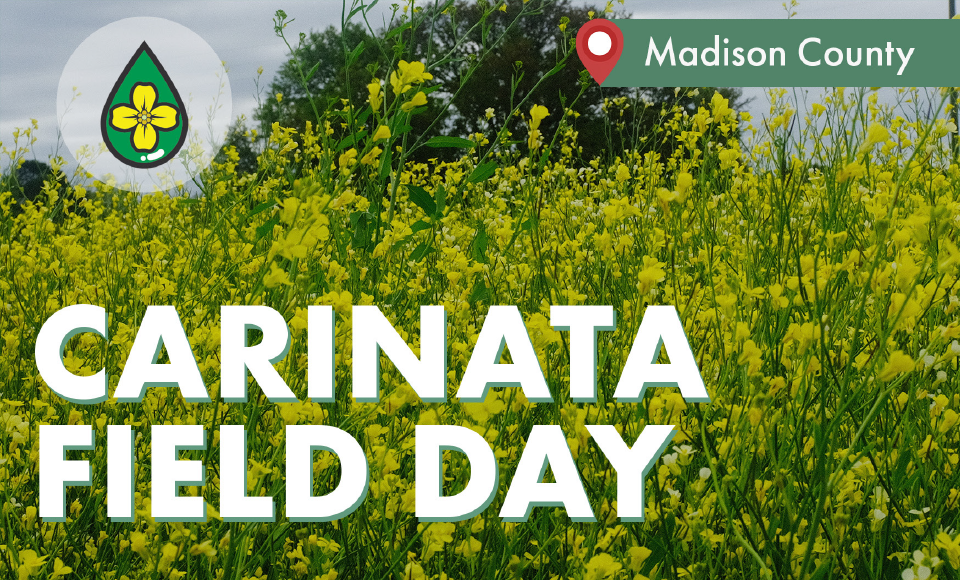 Carinata is a non-food crop grown as a winter cover crop that protects the soil, enhances soil health and carbon sequestration, generates revenue, and offers certifiable low-carbon fuel feedstock for the production of sustainable aviation fuel.
Join us for the Carinata Field Day, which will take place on Thursday, March 30, 2023, from 5:00 PM to 8:00 PM EST at Lee Peanut Farm, located at 264 SE Donaldson Rd, Lee, Florida. During this event, university and industry reps will be discussing a variety of important topics, including hybrid variety development, cover crop benefits and ecosystem services, crop rotation BMPs, disease management, weed management, nematode management, production experiences, updates from the current season and farmer perspective, markets and contracts, as well as commercial updates and 2024 projections.  Specific topics and speakers can be seen the following agenda: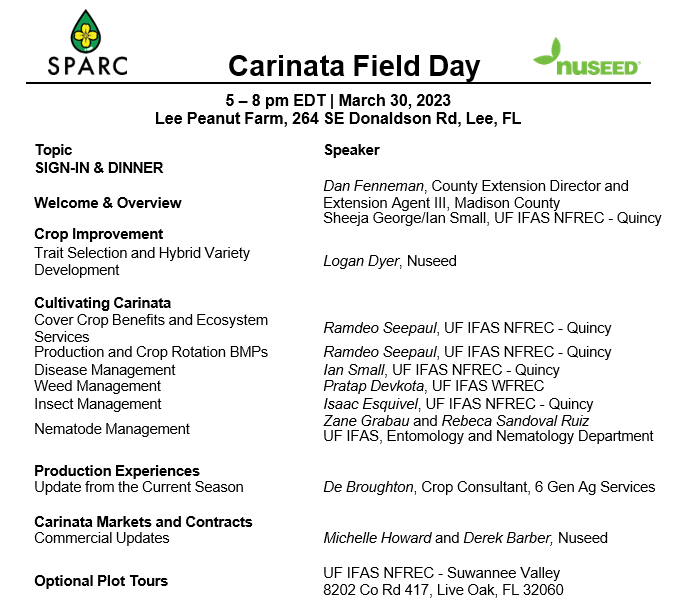 –
Restricted Use Pesticide Applicator CEUs will be offered to participants through this event: 3 Ag Row Crop Pest Control, 3 Private Applicator Ag Pest Control, or 3 Demonstration And Research.  Participation in this sponsored event is completely free, and all registered attendees will receive dinner sponsored by Nuseed. To register, please call 850-973-4138 or email madison@ufl.edu.
Download the printer friendly flyer for more details that includes specific topics and speakers:  2023 Madison County Carinata Field Day +Agenda