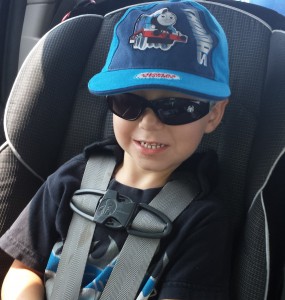 There's a new law in Florida – and although it's far from comprehensive, it's designed to better protect our kids. As of January 1, 2015, Florida law requires that all children riding in vehicles must use a safety seat until their 6th birthday. This means that kids who are 4- or 5-years-old and were previously restrained using just a seat belt must now ride in a car seat or booster seat.
Although much of the publicity about the new law also has reinforced the guideline that children under age 13 are much safer in the back seat, the law itself applies only to children who are not yet six. The law is not a "booster seat" law, because children under age 6 are still safer in a 5-point harness. Once your child is at least 4-years-old, weighs at least 40 pounds, and can sit in position for an entire car trip, you may make the decision to move that child to a booster seat. The fact remains, however, that the child is still much safer in a 5-point harness until he/she reaches the upper height or weight limit of that seat (typically 40-65 pounds). Even though your child may beg to differ, keeping him/her in a harnessed seat longer is one of the best gifts you can offer as a parent!
Want to make sure you're using the best type of restraint for your child? You can find a nationally certified child passenger safety technician near you at http://cert.safekids.org. Click on "Find a Tech" and search by location.
Latest posts by Ginny Hinton
(see all)