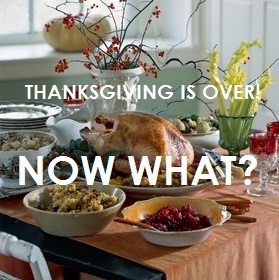 It's that time of the year! The holidays are upon us. A time when our thoughts turn to family, friends, celebrations, holiday feasts, and, yes, leftovers.
Holiday meal leftovers can be just as delectable as the original feast. The challenge is after dinner, and guarding against left-out leftovers. It requires special attention to safe food handling. Even if you have followed all the food safety recommendations, the potential for foodborne illness can still exist. Bacteria that causes foodborne illnesses grows rapidly at room temperature and above.
In the holiday frenzy, basic principles can often be overlooked. Here are some food safety tips to help ensure that your holiday leftovers are safe and delicious the second time around.
Food safety doesn't end after the meal is prepared. The challenge is also safe storage of leftovers. Reheating will not always destroy harmful bacteria. Better to keep bacteria from multiplying in the first place.
Prepared foods should be refrigerated after no more than two hours of being left out at room temperature. Leftovers should be consumed or frozen within four days of cooking.
Remember the rule: Keep hot foods hot and cold foods cold. Bacteria can multiply rapidly between 40°F and 140°F. Don't leave that turkey out for nibblers. Take the dressing out and slice the meat from the turkey carcass. Store the stuffing, meat, and any other leftover gravy, mashed potatoes or other side dishes, all in separate containers. Date each container and refrigerate or freeze.
Frozen turkey will maintain its quality in the freezer for up to four months; stuffing and gravy for one month; and cooked dishes prepared from leftover turkey will freeze well for up to six months.
Keeping in mind these tips for keeping holiday leftovers safe could keep your holiday feast from turning into a holiday disaster.
If you would like more information, please call the USDA Meat and Poultry / Food Safety Hotline: 1-888-674-6854www.foodsafety.gov.
, or check out the food safety website,
For further information contact:
Dorothy C. Lee, C.F.C.S.
UF/IFAS Extension Escambia County
3740 Stefani Road
Cantonment, FL 32533-7792
(850) 475-5230
For additional information, go to the University of Florida Solutions for Your Life website, http://www.SolutionsForYourLife.com
Latest posts by Dorothy C. Lee
(see all)