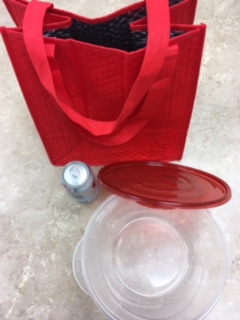 Do you remember the 3 R's?  If you are over the age of forty you are probably thinking of a classroom, a teacher, and learning about Reading, wRiting, and aRithmetic.  These are the basic standards for learning, of course.  However, it is now 2017and the 3 R's have a new meaning to a new generation of young people:  Reduce, Reuse, Recycle!
In today's society, we constantly hear concerns about the environment and how we need to implement changes to make a positive impact upon its future.  It is nearly impossible to pay attention to any media without feeling bombarded by messages of conservationism.  "Go Green!"  "Green… it's the new black."  "Reduce, Reuse, Recycle."  However, are these sentiments new?  Think about it.  "Give a Hoot… Don't Pollute."  "Keep America Beautiful."  "Keep Our Forests Green."  The use, or abuse, of our natural resources has long been an issue debated by our nation.  It has more or less been the price we have had to pay for progress; but regardless of one's political views and beliefs, the fact that Earth is the only planet that will sustain human lives is a hard fact to deny.  It is therefore critical that everyone promote principles of conservationism for our future generations.
The practice of reducing, reusing, and recycling may be easily incorporated into many aspects of your everyday lives.  As YOU reduce, reuse, and recycle in your daily lives, you will be teaching by example to your own children at home.  Knowing that youth learn by seeing and doing, they will be much more likely to implement  the practices of reducing, reusing and recycling into their own daily lives if they see you practicing the 3 R's in yours.
How does the Environmental Protection Agency describe each of the 3 R's?
Reduce the amount and toxicity of trash you throw away.  One way is to turn off or unplug lights during the day. Doing so will save energy and help your lights last longer. Use food scraps, yard trimmings, and other organic wastes to create a compost pile. Adding the compost you make to soil increases water retention, decreases erosion, and keeps organic materials out of landfills.
Reuse containers and products. There are many creative ways to reuse items, which might normally find their way into the waste stream: old shoeboxes may be used for storage, plastic containers for planters, etc. You can also donate or give away items rather than throwing these items away. For a large number of unwanted items, you can hold a garage sale. It is also encouraged to shop at garage sales before buying new!
Recycle as much as possible and buy products with recycled content.  Recycling includes collecting, sorting and processing certain solid waste into raw materials for re-manufacture into new items. These all help to cut down on the amount of waste we throw away. They conserve natural resources, landfill space and energy.
In addition, the three R's save land and money communities must use to dispose of waste in landfills.These are all things we can do daily with just a little thought and effort.  In fact, businesses are making it easier for us every day.  We can reduce our trash in many ways, but an easy way is to reuse water bottles instead of throwing them away after each use.  We can use the reusable bags that many stores now offer for our purchases; this is a great alternative to using plastic shopping bags.  Of course, we can all make more of an effort to recycle by collecting our newspapers, aluminum cans, plastic bottles and glass jars for local recycling centers.  If there are not recycling centers in your area maybe you should start one or pursue your community leaders about the importance of having one.
A few points to consider…
The average American produces about 4.5 lbs. of garbage per person per day. This equal 235 million tons a year.
Recycling 1 ton of paper saves 17 mature trees.
Recycling 1 aluminum beverage can saves enough energy to run a 100 watt light bulb for 20 hours, a computer 3 hours, or a TV for 2 hours. (Currently, 45% of aluminum cans are recycled.)
Reduce and reuse by donating old clothes and items to charities.
By instilling the importance of the 3 R's into today's society we will be helping  clean the planet for the future.  After all, "A true conservationist is a man who knows that the world is not given by his fathers but borrowed from his children."  As quoted by John James Audubon.
Source:
United States Environmental Protection Agency , https://www.epa.gov
Latest posts by Melanie Taylor
(see all)