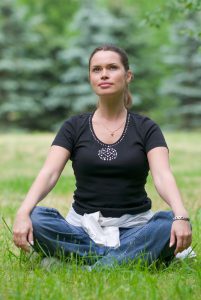 Simplify your life. What an easy thing to say! Unfortunately, sometimes putting those words into action can be anything but easy. For so many of us, things just seem to accumulate until clutter becomes a way of life. In fact, most Americans only use 20% of what we own. The other 80% consists of things we don't use, think we ought to use or might use someday. This kind of clutter can take over a home, turning a peaceful retreat into a stressful out-of-control environment.
It's a fact. Disorganization causes 80% of the clutter in most homes. Becoming more organized and ditching the clutter can do wonders for lowering stress and improving physical, mental and emotional health. Organization puts you in control of your environment, opens up more time for yourself and even saves you money by eliminating those unnecessary last-minute purchases.
Professional Organizer Peter Walsh offers the following "FAST" tips for getting rid of clutter:
F: Fix a time. Eliminating clutter isn't something you need to do all by yourself. Make it a family affair and get even more done. Pick a weekend day or a couple of hours every day when everyone is home and get a jump start on the process.
A: Anything not used in 12 months. If you haven't used something in the last year, you probably don't need it. There are lots of strategies for narrowing down what can be thrown away versus what needs to be kept. One idea with clothes is to point all hangers in one direction. As you wear an item, turn the hanger in the opposite direction. By the end of the season, you'll be able to tell exactly which clothes you need to bid a fond farewell.
S: Someone else's stuff. This one is easy. Your house shouldn't contain anything that doesn't belong to you. If it doesn't belong to you, don't keep it in your house.
T: Trash. Make the trash can your hungry friend – and feed it. Be proud of how much you purge and keep your goal in sight: Only save the amount of stuff that makes sense for your space.
When it comes to "clutter busting", put strategy into action and you'll soar. Take advantage of online search engines to find even more tips and tricks. Before you know it, you'll be amazed at what you've accomplished.
References:
Declutter Your Life, UF/IFAS Extension, Seminole County, Julie England. 2016
Getting Organized, West Virginia University Extension Service Families and Health Programs, Stephanie Nestor and Zona Hutson. 2010
Get Organized Now Website   http://www.getorganizednow.com/
Peter Walsh http://www.oprah.com/home/Clutter-Control
Latest posts by Ginny Hinton
(see all)