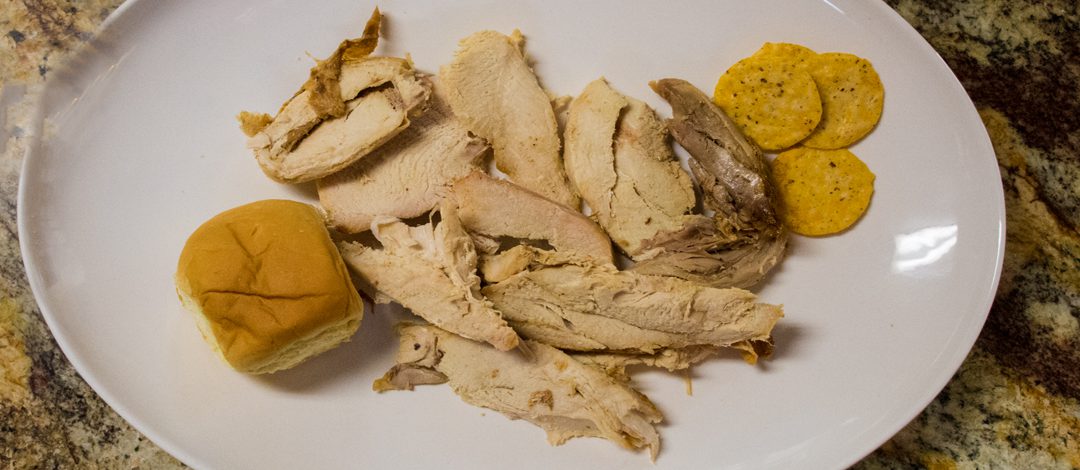 For some of us, the best part of holiday eating is snacking on the leftovers. There's just nothing better for a post-holiday lunch than a turkey sandwich with some cranberry dressing. With a little care and attention to detail, holiday foods can be safe and delicious for several days after the big event.
So, what do we all need to know about holiday food safety? Take a look below for some quick and easy tips.
Reheating foods in the oven: Set your oven temperature no lower than 325˚F and reheat to 165˚F for turkey or chicken. Reheat ham to 145˚F. You will need a meat thermometer to check the temperature. If you don't already have one, they're easy to find and fairly inexpensive. To keep your meat moist, add a little broth or water and cover it with foil or an oven-proof lid.
Reheating foods in the microwave: To keep your turkey or chicken moist, sprinkle a little broth or water and cover it. You won't need a lot of extra moisture for microwave cooking. If your microwave doesn't have a revolving tray, be sure to rotate the meat for even heating. Let it stand for a minute or two after heating, as it will continue to cook for a bit. Just like with oven reheating, use a meat thermometer and heat poultry to 165˚F, ham to 145˚F.
Storing your turkey: It may be a painful thought, but if any turkey, stuffing, or gravy gets left out at room temperature for more than two hours, it needs to be thrown away. It's better to waste food than to risk getting sick, especially over the holidays! Divide leftovers into small portions so they will quickly and evenly cool. Store in the refrigerator or freeze in appropriate containers.
Important Tips: Use refrigerated turkey, stuffing and gravy within four days. If you freeze your leftovers, use them within six months for best taste and quality. Not sure how long something's been in the refrigerator or freezer? The old maxim still holds true: When in doubt, throw it out.
Best wishes to you for a safe and happy holiday season!