2018 4-H Chick Chain
The final link in the 4-H Chick Chain project closed on Saturday as 4-H members from the northwest extension district participated in a showmanship and skill-a-thon contest and brought their best birds for judging.
Showmanship –  This tests youth on how knowledgeable they are about the care, nutrition and health of their project and how they handle their bird.
Junior Showmanship – 1st Taylor Anderson,
2nd Tucker Padgett, 3rd Emma Weeks
Intermediate Showmanship – 1st Catherine Proud, 2nd David Marr, 3rd Brodie Price
Senior Showmanship – 1st Kearsten Dalton, 2nd Hailey Dalton, 3rd Brayden Price
Exhibition – How the youth fed and cared for their projects was also put to the test as the birds were judged on breed characteristics and production potential.
Best of Breed Barred Rock – JaceBryan Broxson
Best of Breed Buff Orpington – Ethan Thornburry
Best of Breed Cochin – Brooks Marr
Best of Breed Cuckoo Maran – Kearsten Dalton
Best of Breed Speckled Sussex – Emma Fore
Best of Breed White Leghorn – Bella Price
Grand and Reserve Champions
From the Best of Breed winners, an overall grand champion and reserve champion were named.
Overall Reserve Champion – Emma Fore
Overall Grand Champion – Bella Price
Best of Show Production
Youth who have participated in the 4-H Chick Chain in 2016 and 2017 also brought their best production birds to be judged.  Birds were judged on production elements.
Best of Show Production – Brayden Price
Skill-A-Thon
Skill-a-thon is a hands-on way to test general knowledge of poultry including identifying breeds, setting up a brooder, reading a feed label, identifying common poultry diseases and identifying parts of the chicken.
Photography
Our newest category youth this year included photography.  We had several entries featuring the birds at all ages of the project.
Best of Show Photography Senior – Hailey Dalton
Cloverbuds
Our Cloverbud 4-H members are an important part of our project.  Even though they are non-competing, they participated in every aspect of the show, skill-a-thon and project books.
Be sure to like the 4-H in the Panhandle Facebook page to get the latest information on when registration for the 2019 4-H Chick Chain project will open.  There's also a comprehensive list of all of the award winners from this year!
Thanks for participating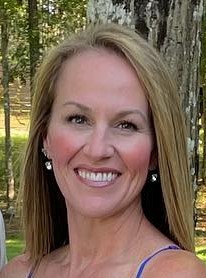 Latest posts by Julie Pigott Dillard
(see all)