Hands to Larger Service…a perfect description of the amazing teens of the Jefferson County 4-H Teen Council.
The naturally curious Jefferson 4-H County Council put their best foot forward as they volunteered in Panama City on Saturday, October 20. The teens spent the entire day moving and piling tree limbs, garbage, housing debris and miscellaneous items.  These resilient teens worked around utility workers, fallen power line, utility poles and even worked through the rain.
"It was very devastating,"  said Sierra.

Sarah added, "The devastation that we saw was unreal compared to what we've seen broadcasted on the news."

"It was just amazing to witness," Crandall added.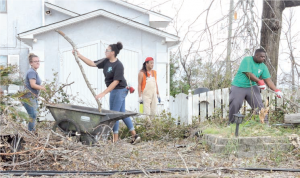 After spending the day in Panama City, Jada Mosley says that the trip home to Jefferson County served as a time to reflect on all they had witnessed in the city. "I was very grateful," said Jada.
"These teens have displayed practical application of Extension's youth leadership to the Disaster Relief efforts. They displayed service above self," reports John Lilly, Jefferson County Extension Director.  "This experience gave the council real-world hands-on learning that will prepare them for future disasters."
Hurricane Michael was particularly hard on the Extension family because it affected so many of our own – including every member of the UF/IFAS Bay County Extension office.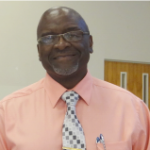 Special thanks to John Lilly, UF/IFAS Jefferson County Extension Director & 4-H Agent for providing this article and pictures.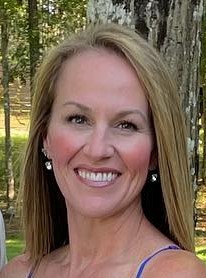 Latest posts by Julie Pigott Dillard
(see all)