As an Extension Agent, I've attended numerous 4-H events through the years. Recently, I co-taught workshop at the National Youth Summit on Agri-Science at the National 4-H Center.  Along with 4-H Dairy & Poultry Science Specialist, Chris Decubellis, FCS Agent, Jill Breslawski, and Dairy Regional Special Agent, Coleen Larson, we instructed 53 teens from 23 states in our two workshops!
Careers and Cheese…There's a Connection!
Teens were introduced to agri-science during the keynote address by Mr. Ted McKinney, the Under Secretary of Agriculture for Trade and Foreign Agriculture Affairs. Summit sessions included introductions to career options and agri-science hands-on workshops.  The questions and levels of interest were refreshing. I was most impressed with a young lady who expressed hesitation about attending the summit – she thought it would be solely farm-based topics.  After she participated in our Exploring Dairy Science workshop (incorporating a presentation on a wide variety of careers available in the Dairy Science field and a hands-on activity making mozzarella cheese), she inquired about my career.  As we discussed the vast realm of degrees one could hold to work as an Extension Agent and the wide variety of jobs available in Extension, she then shared she had found some direction for her future study in college when she entered as a college freshman in the fall of 2020.
Look Past the Title
Witnessing teens discover fields of study that meet their interests is the best reward!  These type of 4-H youth opportunities help teens in so many ways.  I encourage all 4-Hers to look past an event title, explore the event opportunities and keep an open mind. It could be a life changing experience!
For more information on 4-H in your county as well as state and national level events, contact your local UF/IFAS Extension office.  Learn more about the Florida 4-H Dairy project.
This  article was written by Marie Arick, UF/IFAS Extension Liberty County, County Extension Director & Family/Consumer Sciences Agent.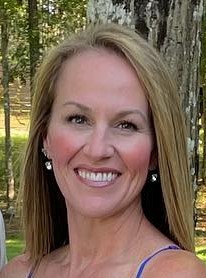 Latest posts by Julie Pigott Dillard
(see all)