The graduation countdown is on for Dylan Rudd and Connor Barrett.  Sure Shots 4-H Club members for over six years, these guys have grown up together on the range of Hard Labor Creek Shooting Sports.
Both Connor and Dylan are excellent marksman and were on the state winning shotgun team this year and have amassed numerous individual awards in skeet, trap and sporting clays.  While their skills have grown, competition has never gotten in the way of friendship and the sense of team that's been the key to success with the Sure Shots club.
They've served as mentors to their teammates – coaching them through tough spots, giving them advice and always being helpful on and off the range.
I distinctly remember Dylan and Connor talking to my oldest son, Cole, at his second state shotgun match.  Nerves were getting to him, so Connor and Dylan talked to him, told him to concentrate and focus on what he knew and to quit looking back at his dad after every shot. That interaction did more for him than any talking-to his coaches could have done for him at that match.
That team mentality has been present with both of these guys since I've known them.  They totally get that individual scores are a huge deal in shooting sports.  They've competed against each other in countless 4-H competitions and matches outside of 4-H, but at the end of the day, they are teammates.
Outside of 4-H, both Dylan and Connor are talented members of the Chipley High School band and maintain a rigorous course load to prepare them for careers in the engineering field.
We wish these guys the greatest success in college and can't wait to see where their lives take them!
Mrs. Julie & Coaches Andy Fleener, Gary Clark, Nick Dillard & Sam Rudd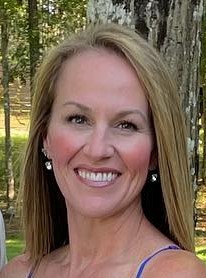 Latest posts by Julie Pigott Dillard
(see all)