Are you interested in an in-depth exploration focused on agriculture, animal sciences, and wildlife biology?  The National Youth Agri-Science Summit is an experience for teens in 9-12 grade where you'll explore different agricultural aspects through hands-on workshops and activities.  Held January 9-12, 2020, you'll travel to the National 4-H Conference Center just outside of Washington, DC, for the event.
Ted McKinney, Under Secretary of Agriculture for Trade and Foreign Agriculture Affairs, US Department of Agriculture, will kick off the event.  Also featured is a Career Fair panel that includes Park Rangers, Community Garden Specialists, Veterinarians, and various University Extension personnel. A small sample of session titles are:
The Magic of Digestion
Teens Teach Environmental Science
Exploring Dairy Science Say Cheese
Entomophagy: Food for the Future.
The experience wouldn't be complete without being treated to trips into Washington DC – a trip to the Smithsonian and an evening tour of the National Mall.
This opportunity for teens in grades 9-12 will be held at the National 4-H Conference Center in Chevy Chase, Maryland. The youth participant cost begins at $610 per participant. Chaperone costs begin at $725. These costs cover all materials, activities, lodging, and meals. Other travel costs should also be considered. If you are interested in attending this event, contact your 4-H Agent.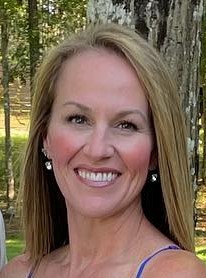 Latest posts by Julie Pigott Dillard
(see all)