Are you sad about the North Florida Fair being canceled this year? Well we are too! Even though we are all going to miss the rides and the fair foods (especially the funnel cakes) we don't have to miss out on all the fair activities! The Consumer Choice, Horticulture Identification, and Agricultural Judging Contest will all still be taking place on November 14th. They will all be virtual, and they are open to Florida 4-H members ages 8-18.
Judging contests are a great way for youth to learn skills to prepare them for work and life, such as decision making, teamwork and public speaking!  To help youth prepare for the virtual ag judging contest, we will have a workshop on November 5th at 5:30PM eastern. Registration for this workshop and the contest are available in 4Honline. Once you register, you will be provided a secure link to join. The deadline to register for the workshop and contest is November 5th. For the contest, there is a small entry fee of $5.00 per participant.
If you have any questions, please email Evie Blount (ecb1224@ufl.edu) or Chris Decubellis (cdecube@ufl.edu). We had so much fun creating this contest virtually and are super excited for youth all over the state to participate!
Check out these blog posts about how judging contests teach life skills:
Watch our webinar on judging contest basics:
For livestock judging study materials, check out these links:
Livestock Judging Guide (Kansas)
Livestock Judging Explore Guide (Texas)
Livestock Judging EDIS Factsheet (Florida)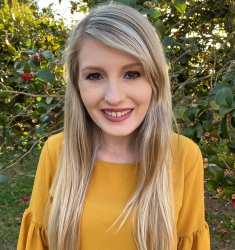 Latest posts by Evie Blount
(see all)