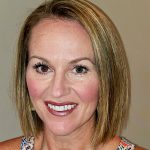 Hello, Northwest District 4-H family! My name is Julie Pigott Dillard, and I'm the County Extension Director and 4-H Agent in Washington County. Since 2007, I've worked with an amazing team of volunteers who have brought a wide range of expertise and projects to 4-Hers.
Serving as a 4-H volunteer is an incredible gift to the youth of our county, and I take my role in supporting Washington County 4-H volunteers seriously. I especially like to create and find resources that makes volunteering for 4-H easier. I want my volunteers to focus most of their efforts on working directly with youth.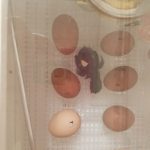 When I was young, I hatched, raised, and exhibited chickens and participated in 4-H and FFA poultry judging.  My 4-H position allows me to work with teachers who present the embryology project in their classrooms. We have a have a strong poultry exhibition and showmanship contest show at our annual Washington County Youth Fair that I teach youth how to prepare for each year. I also work with my Livestock 4-H Club volunteers so they can support their club members through their poultry projects. But what I enjoy most is seeing older or more experienced 4-Hers work with new showmen teaching them skills and tips to do their best at a show.
One of my other specialties has become the 4-H shotgun project. Several years ago, I realized this was an area where I could plug in and help my district. I started coordinating district-wide trainings in the shooting sports disciplines. Then, my oldest son found his niche in the shotgun project, so I started learning all I could about it. Now, I coordinate that project for the state and have created virtual matches and fall matches to give 4-Hers more opportunities for competition. I've also created support documents like youth record books and inventory and inspection records for volunteers. One accomplishment that has helped volunteers greatly is creating interactive, online modules to teach part 1 of the Level 1 4-H Shooting Sports Instructor Certification.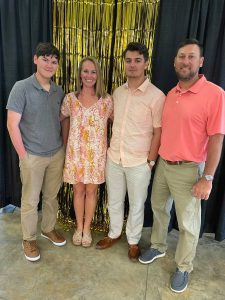 I'm a University of Florida alumni with a BS in agricultural education and communication and an MS in Extension education. In May 2022, I'll graduate from the Florida State University with a Doctorate in Education in Learning Design and Performance Technology. My husband, Nick, and I have two boys, Cole and Cass. Cole is a new 4-H alumni attending Jacksonville University in the fall and will be a member of their shotgun team. Cass plays percussion in concert band and is an officer and member of Sure Shots 4-H Club. As soon as I finish my degree, I'll be back reading, kayaking, and gardening as much as possible!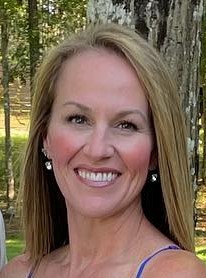 Latest posts by Julie Pigott Dillard
(see all)