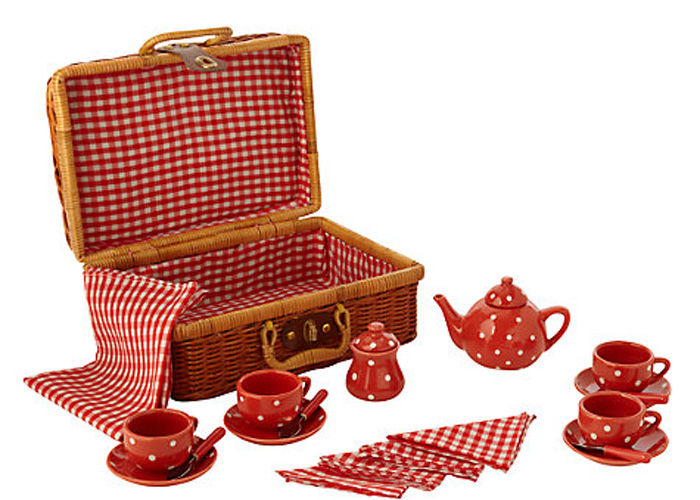 One Saturday, after the farmer came in from checking the cows, his wife left him in charge of their 2 1/2 year-old daughter, Molly, while she went to town to the store.  One of little Molly's favorite toys was a play tea set she had gotten for Christmas.
The farmer checked on his little girl and saw that she was playing joyfully in her room, so he got himself a glass of tea and set down to catch up on the Ag news on TV.  Within a few minutes his little girl brought him a little cup of her "tea," which was just water. The farmer played along with the game and gave lots of praise for such yummy tea.  This went on for quite a while, with multiple trips to the living room.
After his wife came home, the farmer asked her to stand at the door in the living room and wait to see the little girl's game.  He said to her, "it is just the cutest thing you have ever seen."  So the Mom waited,  and sure enough, here came little Molly, down the hall with a cup of tea for Daddy, and she watched him drink it up and smile and pat her on the head.
After Molly left the room, the wife started smirking, coughing, and then cackling like a fox in the hen house.  The farmer was frazzled by her outburst.  Finally after she caught her breath, she said to her husband, "Did it ever occur to you that the only place Molly can reach to get water is the toilet?"
*********************************************************
One thing is for sure, farm folks always enjoy sharing good jokes, photos and stories.  If you have a good, clean joke, particularly one that pertains to agriculture, or a funny photo that you took on the farm, send it in and we will share it with our readers:
Latest posts by Doug Mayo
(see all)