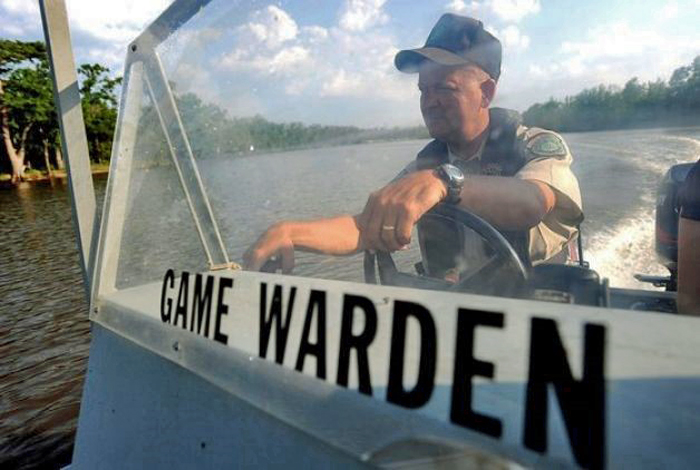 A farmer and his wife got their crops planted on time, and off to a good start, so they decided to take a short vacation.  They rented a cabin on a nearby lake for a few days of fishing and relaxation.
One morning after several hours of fishing, the farmer returned to the cabin for lunch and  a nap. Although not familiar with the lake, the wife decides to take the boat out. She motored out a short distance, anchors, puts her feet up, and begins to read her book. The peace and solitude were magnificent.
A short time after settling in to her novel, a Game Warden pulled up next to her in his boat.  He said, "Good morning, Ma'am. What are you doing?"  "Reading a book," she replies, thinking: Isn't that obvious?
"You're in a Restricted Fishing Area," the Game Warden informs her.  "I'm sorry, officer, but I'm not fishing. I'm reading."  "Yes, but I see you have all the equipment. For all I know you could start fishing at any moment. I'll have to take you in and write you up."
"If you do that, I'll have to charge you with sexual assault," said the woman.  "But I haven't even touched you!" says the Warden.  "That's true, but you have all the equipment. For all I know you could start at any moment."
The Game warden said, "Have a nice day, Ma'am," and and tipped his cap as he pulled away.
MORAL: Never argue with a woman who reads for pleasure. It's very likely she is pretty sharp.
****************************************************************************
Farm folks always enjoy sharing good jokes, photos and stories.  If you have a good, clean joke, particularly one that pertains to agriculture, or a funny photo that you took on the farm, send it in and we will share it with our readers:
Latest posts by Doug Mayo
(see all)