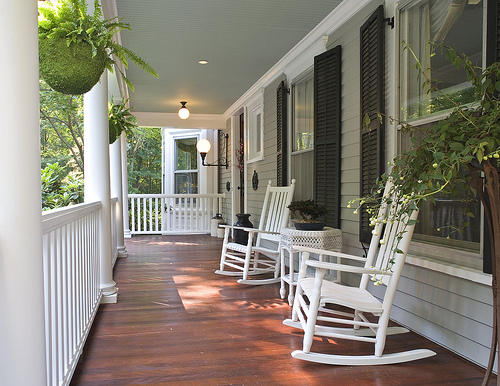 A lifetime farmer got to the stage in life that he was no longer able to physically work the land anymore.  He could not bring himself to sell the farm he loved, so he rented out his land to a neighboring farm.  He kept one tractor and the land around his house and barn and grew a magnificent garden.  He and his wife also stayed busy keeping the grand-kids after school.
One day, after the farmer put his tractor up in the barn, he walked up to the house and saw his 7-year-old granddaughter waiting for him in a rocking chair on the front porch, with a cool glass of lemonade.   He sat in the chair beside her and noticed she had a puzzled look on her face.  He said, "Is there something on your mind?"  She paused for moment and then asked him, "Grandpa, what is couple sex?
The grandfather was surprised that she would ask such a question, but decided that if she's old enough to ask the question then she's old enough to get a straight answer.  He started with the farm animals, roster and chickens, boar and sows, and bull and cows.  Then he proceeded to tell her all about human reproduction and both the joys and responsibilities that go along with it.
When he finished explaining, the little girl was looking at him with her mouth hanging open, eyes wide in amazement. Seeing the look on her face the grandfather asked her, "Honey, why did you ask such a question?"
The little girl replied, "Well, Grandma said to tell you that dinner will be ready in just a couple secs!"
Moral of the Story:  Make sure you understand the question before you try to answer.  Young grandchildren will remember everything you say in great detail.
*************************************************************************************************************
If you enjoyed this week's joke, you might also enjoy others from previous weeks: Friday Funny
Farm folks always enjoy sharing good jokes, photos and stories.  If you have a good, clean joke, particularly one that pertains to agriculture, or a funny photo that you took on the farm, send it in and we will share it with our readers.

Latest posts by Doug Mayo
(see all)