A young farmer married his high school sweetheart and moved her from the city to live with him out on the family farm.  At first life was good.  She busied herself turning their house into their home.  Overtime her loneliness started getting the best of her.  She complained, "Honey, you work long hours all summer, and the cell service out here at the farm is terrible.  Could we please get satellite internet?  If I could stay in touch with my friends, I would not get so lonely while your gone."
After giving the idea some thought, the young farmer sold some calves and bought his wife a laptop computer and a subscription to satellite internet service.  When he brought home the new equipment his young wife squealed with excitement and said. "Oh thank you, thank you honey!"
After a few weeks, however, the new wore off and the wife started getting restless again.  As she was cleaning up around the house she came across the box that her computer had come in.  Before she threw it away she looked inside to make sure there was not anything important in there.  Inside the box were the simple "How to Get Started" instructions for operating the computer and an email address for Tech Support.  It gave her an idea.  Just for fun she decided to compose an email to send that would allow her to vent a little about her current situation:
Dear Tech Support,
Last year I upgraded from Boyfriend 5.0 to Husband 1.0 and noticed a distinct slowdown in overall system performance, particularly in the Hugs and Kisses applications, which operated flawlessly under Boyfriend 5.0
In addition, Husband 1.0 uninstalled many other valuable programs, such as: Romance 9.5 and Personal Attention 6.5, and then installed undesirable programs such as: Hunting 5.0, Football 3.0 and Fishing 4.1
Conversation 8.0 no longer runs, and House cleaning 2.6 simply crashes the system.
Please note that I have tried running Nagging 5.3 to fix these problems, but to no avail.  What can I do?
Signed,
Desperate
Not really expecting a response, the young wife went on about her daily chores.  The next morning, however, when she again checked her email, she was shocked by the following response: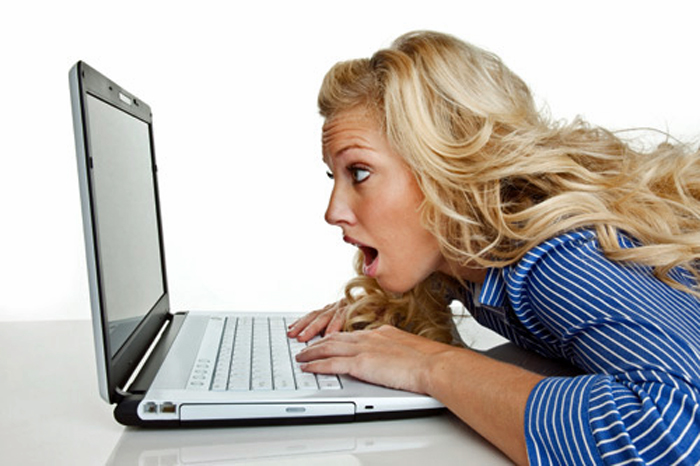 Dear Desperate,
First keep in mind, Boyfriend 5.0 is an Entertainment Package, while Husband 1.0 is an operating system.
Please visit our upgrade site and download Tears 6.2 and do not forget to install the Guilt 3.0 update.
If that application works as designed, Husband 1.0 should then automatically run the applications Hugs 2.0 and Kisses 3.5.
However, remember, overuse of the above application can cause Husband 1.0 to default to Grumpy Silence 2.5, or Beer 6.1. Please note that Beer 6.1 is a very bad program commonly infected with the Farting and Snoring Loudly Virus.
Whatever you do, DO NOT, under any circumstances, install Mother-In-Law 1.0 (it runs a virus in the background that will eventually seize control of all your system resources.)
In addition, please, do not attempt to re-install the Boyfriend 5.0 program.  These are unsupported applications and will crash Husband 1.0.
In summary, Husband 1.0 is a great program, but it does require positive input from the user.  You might consider buying additional software to improve memory and performance. We recommend: Southern Cooking 3.0, Sweet Desserts 8.3, Encourager 5.2, and Lingerie 7.7.
Good Luck!
Tech Support
*************************************************************************************************************
If you enjoyed this week's joke, you might also enjoy others from previous weeks: Friday Funny
Farm folks always enjoy sharing good jokes, photos and stories.  If you have a good, clean joke, particularly one that pertains to agriculture, or a funny photo that you took on the farm, send it in and we will share it with our readers.

Latest posts by Doug Mayo
(see all)