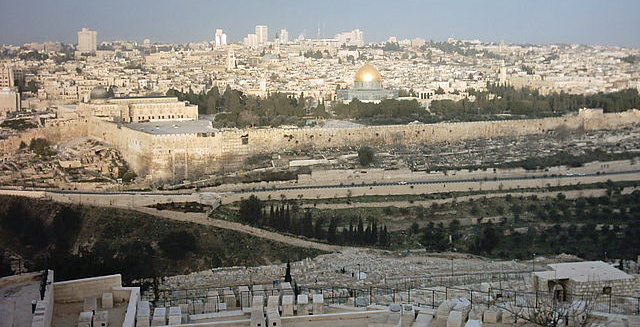 A farmer took an extended vacation to Jerusalem with his family, including his mother-in-law. While they were there, the mother-in-law died. With the death certificate in his hand, the farmer went to the American Consulate's Office to make arrangements to send the body back to the United States for proper burial.
The Consul advised the farmer that to ship the body back to the United States for burial would be very, very expensive. It could cost him as much as $5,000.00 or more just in airfare.  The Consul told him, in most cases the person responsible for the remains has the burial performed in Jerusalem, where it could be done for as little as $150.00.
The farmer gave this some thought and his response was: "I don't care how much it costs, send her body back home! That's what I want to do!"  The Consul says "You must have loved your mother-in-law very much, considering what it will cost you?"
"No, no that's not it," said the farmer. "You see, I heard about a fellow who was buried here in Jerusalem many, many years ago. After three days he rose from the dead! I just can't take that chance!"
*************************************************************************************************************
If you enjoyed this week's joke, you might also enjoy others from previous weeks: Friday Funny
Farm folks always enjoy sharing good jokes, photos and stories.  If you have a good, clean joke, particularly one that pertains to agriculture, or a funny photo that you took on the farm, send it in and we will share it with our readers.

Latest posts by Doug Mayo
(see all)