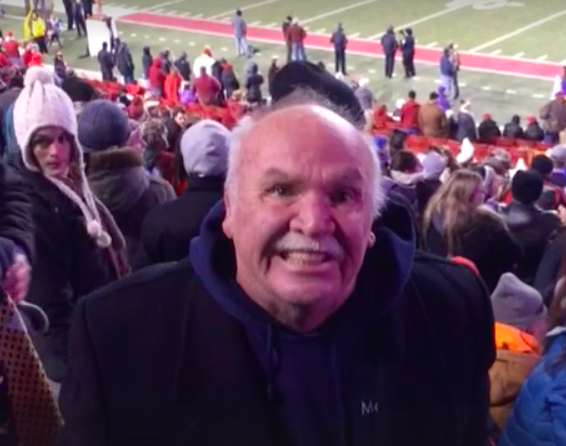 A male college student and a much older alumni sitting in front of him had a heated exchange at a recent college football game.  The young man was enjoying heckling the coaches and players and shouting obscenities at the referees.  The older gentlemen put up with this rowdy young man through the first quarter, but when he could not take much more he stood up and turned around to face this obnoxious college student.
He said, "Son, there is no reason to carry on like you are.  You need to cheer the team on, instead of shooting off your foul mouth and constantly putting them down."  The college student frowned and then challenged the alumni sitting in front of him saying,  "It is impossible for your generation to understand mine!"  "You grew up in a different world," the student said loud enough for the whole section to hear. "Today we have the internet,  flat screen TVs, smart phones,  no longer is the Moon our exploration destination as our spaceships have visited Mars, We have nuclear energy, electric and hydrogen cars, computers with light-speed processing …. and uh.."
Taking advantage of a pause in the student's tirade, the older man snapped back, "You're right. We didn't have those things when we were young; We invented them, you little twit! We made the world a better place to live rather than complaining every time things didn't go our way.  And just what are you doing for the next generation?" 
*************************************************************************************************************
If you enjoyed this week's joke, you might also enjoy others from previous weeks: Friday Funnies
Farm folks always enjoy sharing good jokes, photos and stories.  If you have a good, clean joke, particularly one that pertains to agriculture, or a funny photo that you took on the farm, send it in and we will share it with our readers.

Latest posts by Doug Mayo
(see all)