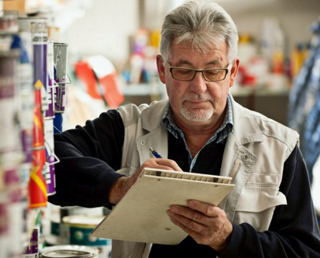 Last week a store manager at a local hardware store overheard the clerk saying to a customer, "No, ma'am, we haven't had any for some weeks now, and it doesn't look as if we'll be getting any soon."
Alarmed by what was being said, the manager rushed over to the customer who was walking out the door and said, "That isn't true, ma'am. Of course, we'll have some soon. In fact, we placed an order for it a couple of weeks ago."  The lady turned, glared at the store manager like he was an idiot, and walked out the door.
Furious, the manager went straight over to the clerk with a sour look on his face.  The manager drew the clerk aside and growled, "Never, never, never, never say we don't have something. If we don't have it, say we ordered it and it's on its way. Now, what was it she wanted?"
The clerk replied, "Rain."
*************************************************************************************************************
If you enjoyed this week's joke, you might also enjoy others from previous weeks: Friday Funnies
Farm folks always enjoy sharing good jokes, photos and stories.  If you have a good, clean joke, particularly one that pertains to agriculture, or a funny photo that you took on the farm, send it in and we will share it with our readers.

Latest posts by Doug Mayo
(see all)