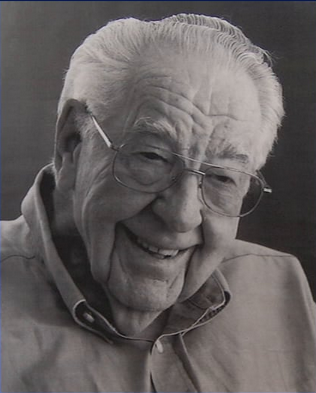 This week's featured video is a tribute to one of the all time great professors at the University of Florida.  Dr. Alvin Warnick passed away at the age of 96 on May 7, 2017.  Another significant contributor of the "Great Generation" has passed on.  Dr. Warnick served his country in World War II and then returned home and through the G.I. Bill was trained to become one of the key scientists that influenced the cattle industry in Florida.
Dr. Warnick began his career with the University of Florida in 1953 and spent the next 37 years as a faculty member of the Department of Animal Science, before retiring in 1990.   The following video was developed for his induction in the the Florida Agriculture Hall of Fame in 2015 and shares some of the success he had as the University of Florida's very first Reproductive Physiologist for beef cattle.  Dr. Warnick and his colleagues shaped the modern cattle industry pioneering technologies such as pregnancy palpation, artificial insemination, and embryo transfer and training students and veterinarians to use these techniques to improve Florida cattle herds.
While it is sad that he is no longer with us, his legacy will live on in the thousands of people he taught who changed the Florida Cattle Industry from a time of cracker cows who survived in Florida woods, to the modern industry that utilizes a variety of reproductive technologies for efficient production.
Dr. Alvin Warnick 2015 Florida Ag Hall of Fame.
*************************************************************************************
If you enjoyed this video, you might want to check out the featured videos from previous weeks:  Friday Features

If you come across a humorous video or interesting story related to agriculture, please send in a link, so we can share it with our readers. Send video links to:  Doug Mayo
Latest posts by Doug Mayo
(see all)