Authored by Ethan Carter (Regional Crop IPM Extension Agent) and Fred Fishel (UF/IFAS Pesticide Information Office)
Paraquat (often referred to by the brand name Gramoxone) is a widely used, restricted use pesticide in the United States. Paraquat products are highly toxic, and ingestion can be fatal. Due to illegal transfer of the product from EPA labeled containers to drinking containers, there have been 17 cases of accidental ingestion and death since 2000. Many cases with severe injuries regarding skin, eye, and respiratory exposure have also been documented. These poisonings have prompted EPA action, with the requirement of an additional applicator certification and the enaction of several mitigation measures. This additional training requirement and other changes outlined by the EPA will go into effect later in the year (November 14, 2019) when new paraquat labels enter the market.
Upcoming changes:
All applicators must have a restricted use pesticide license and pass the EPA-approved training online. "Use" includes activities such as transport or storage of opened containers, mixing, loading, application, cleaning equipment in contact with the product, disposing of excess pesticide, spray mix, or containers.

Supervision of unlicensed applicators will no longer be allowed in any capacity.
The EPA-approved training certificate will be valid for three years. Following its expiration the applicator will need to re-take the certification training. The training can be found at www.usparaquattraining.com, and takes about 45 minutes to complete.
The training will encompass toxicity, label changes and restrictions, and consequences of misuse. Once passed, applicators will need to keep a copy of the training certificate.


—

Label changes and distribution of supplemental warning materials to highlight the toxicity and risks associated with paraquat products.

The EPA training certification link (above) and updates are expected to be on all paraquat labels by fall 2019.


—

Closed-system packaging designed to prevent transfer or removal of the product except directly into application equipment.

The goal is to prevent spills, mixing, or pouring the product into illegal containers that could result in exposure.
Further information can be found on the following EPA websites:
For questions or more information, contact your local extension office.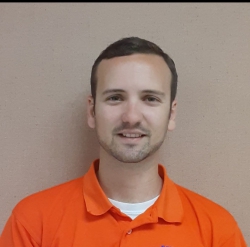 Latest posts by Ethan Carter
(see all)