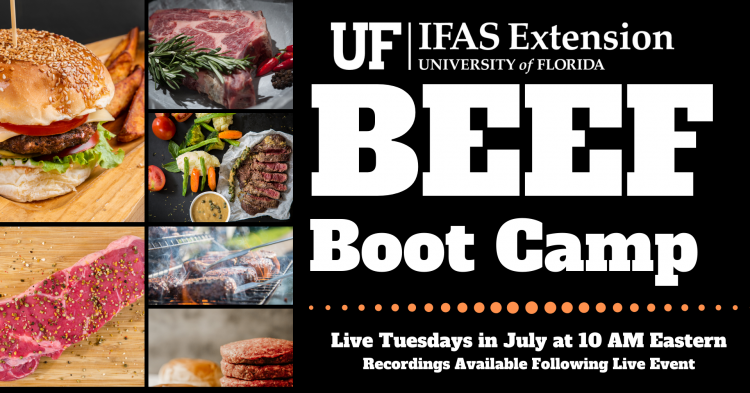 –
There has been a tremendous spike in interest from cattle producers to begin to make the transition from marketing live cattle to marketing beef. In an effort to support those producers and answer their questions UF/IFAS Extension Holmes County and state extension specialist Dr. Chad Carr will be hosting a webinar series. The webinars will be hosted live and also recorded. These webinars will focus on fundamentals for production and processing. Webinars will start at 10 AM EST on Tuesdays in July 2020. Registration can be completed at: https://ufl.zoom.us/webinar/register/WN_1gzzFO0HSISdYLm-B_TxNg
AGENDA
July 7th – Logistics of Direct-to-Consumer Beef Merchandising
Speaker – Dr. Chad Carr, UF/IFAS Extension State Specialist 
Key Points:
Why the increased interest in local beef and are there processors to facilitate this?
Federal inspection vs. custom exemption
Sides, halves, quarters or piece-by-piece
Speaker – Dr. Todd Thrift, UF/IFAS Extension State Specialist 
Key Points:
What do you need to do to facilitate this on your operation?
–
July 14th – Transitioning from Cattle Producer to Beef Marketer
Speaker- Chris Prevatt, UF/IFAS Extension State Specialized Agent
Basic account for cattle production
What costs should I track to determine breakeven of product?
Speaker – Dr. Chad Carr, UF/IFAS Extension State Specialist 
Cost of meat processing and facility considerations
Costs of constructing a facility and volume of production
Retail counter considerations and pricing your product
–
July 21st – Selection & Management of Cattle
Speaker – Kalyn Waters, UF/IFAS Extension Holmes County
Genetic Considerations for marketing beef
Phenotype evaluation of cattle for beef
Speaker – Dr. Nicolas DiLorenzo, UF/IFAS Extension State Specialist 
Nutritional Management and Considerations
Forage only/Pasture supplemented/Grain fed
–
July 28th – Marketing and Brand Development Discussion Panel
Brian Sapp – White Oak Pastures
Steve Whitmire – Brasstown Beef
Josh Riley – Riley Cattle Company
–
If you are unable to attend one of the live webinars the recording will be posted to the Cattlemen's Conversations Facebook Page. For speaker bios, event updates and more information follow our event on Facebook or call 850-547-1108
–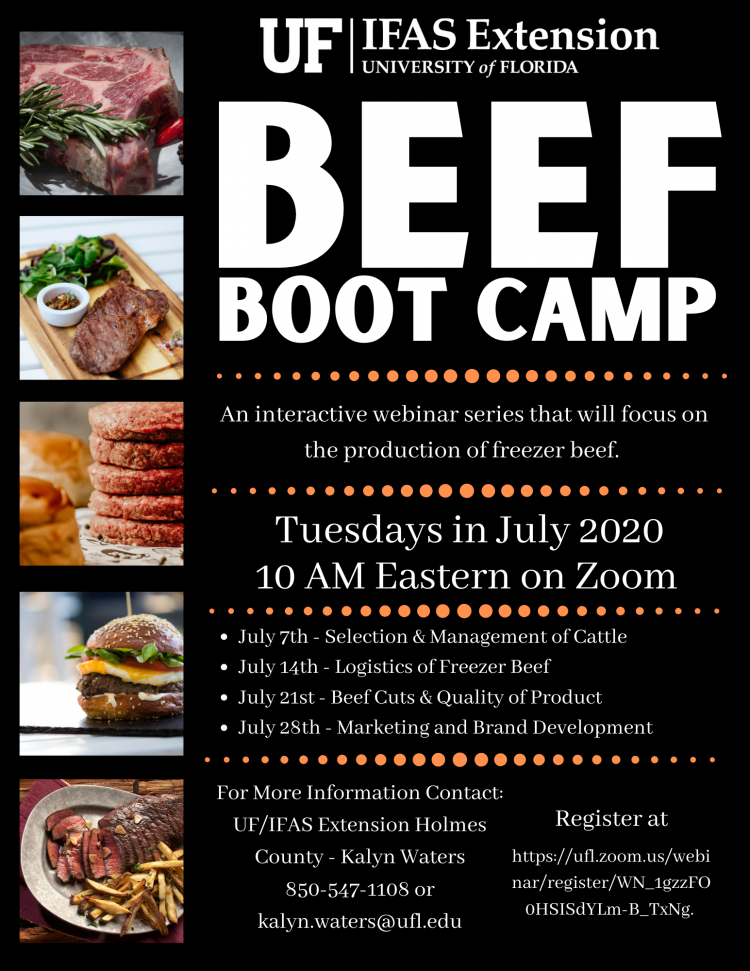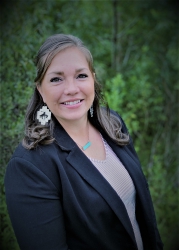 Latest posts by Kalyn Waters
(see all)