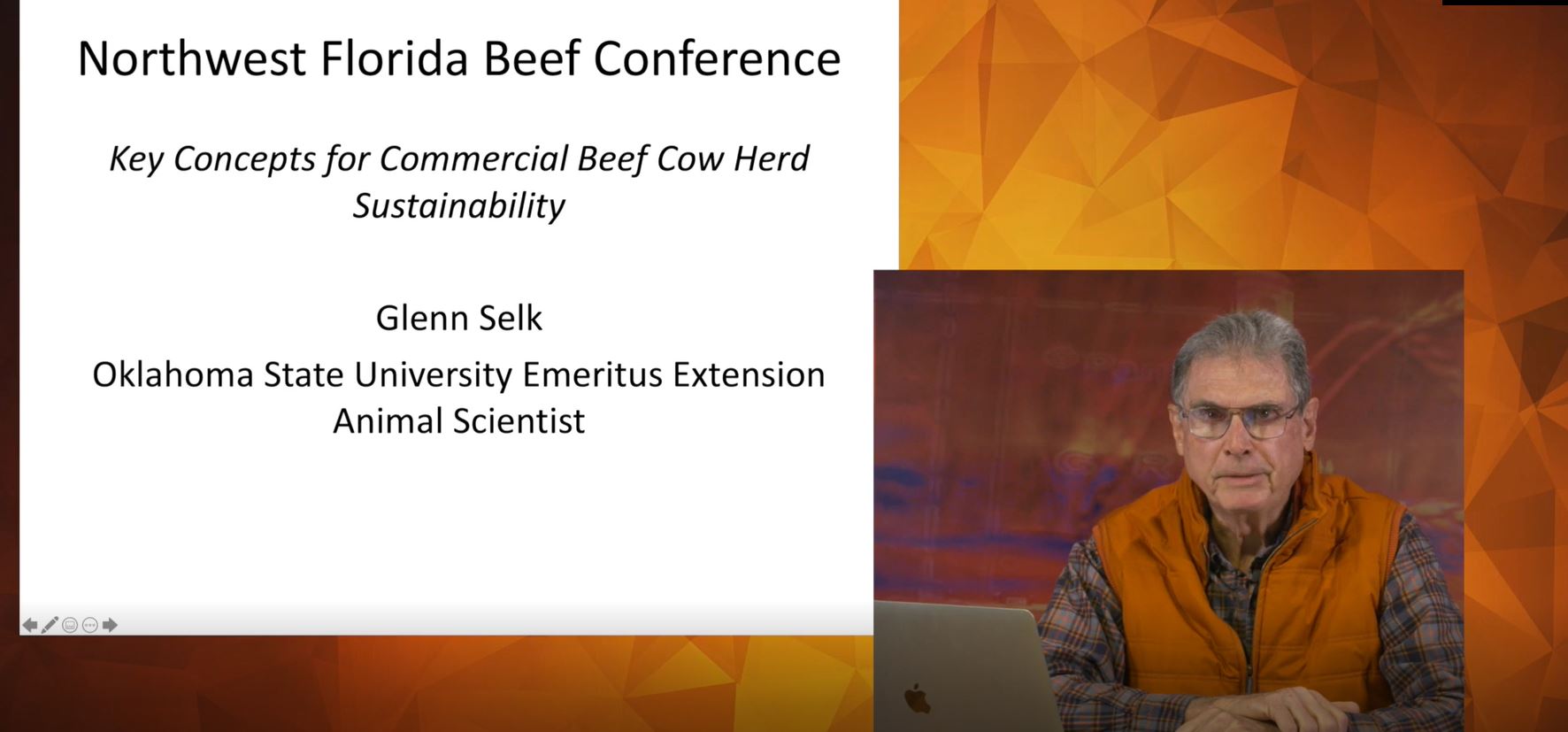 –
In addition to COVID19 safety precautions, one of the real advantages of a virtual meeting is that it is very easy to record the presentations to share after the live event is over.   A resource web page has been developed to share video recordings of the three presentations, as well as the Question & Answer Session from the Virtual Northwest Florida Beef Cattle Conference, that was held on February 10, 2021.  If you were not able to tune in to the live webinar, or perhaps, you just want to go back and review one of the presentations, you can now watch the recorded videos at a time of your choosing.
The following link provides access to the webpage that with the three video recordings of the presentations, along with the Q & A Specialist Panel discussion.  Also included on the page are the sponsor contact information for Bayer, Chipola Cattle Equipment, Farm Credit of Northwest Florida, and FRM Feeds.  In addition, the conference proceedings, which provides speaker bios, and a link to the survey for feedback from the event are provided as well.  So, even if you were not able to join the live event, you can still watch the recordings and gain access to the valuable information that was shared.
–
–
Mark your calendar to save the date for the 2022 Beef Cattle Conference & Trade Show:  Wednesday, February 9, 2022.  If all goes well, we will all join together in person next year with a full line up of speakers, a trade show, and a grilled steak lunch in Marianna, Florida.
Latest posts by Doug Mayo
(see all)