Sorting through all of the data to select bulls of interest to from in a bull sale catalog can be a daunting task with so much information provided.  The VRDEC (Visual Representation of Data for Evaluation and Comparison) Bull Selection Tool tables below show the sale lots in the Florida Bull Test Sale (Saturday 1/15/22). Each breed of bull included in the sale is shown on a separate VRDEC Tool.
The VRDEC tools provide a fast, simple way to see how a bull compares to the other bulls in the sale and the other sires in the breed for each genetic trait quantified in the Bull Test Sale catalog. The VRDEC Tools show the bulls ranked from "best to worst" for each genetic trait (remember, there are many scenarios where moderation may be more desirable than the "best"), with key percentile values from the entire breed overlaid on the ranked lists.
The VRDEC Tools and the catalog together provide a staggering amount of information about each bull. Don't be overwhelmed, consider the type of system in which you will use the bull and focus only on traits that are economically significant in that system.
Notes for Utilizing the VRDEC Tools:
Lot numbers shown in bold indicate that the bull's parentage has been genetically verified.

' following a lot number indicates that the EPD/Index values are supported by genomic testing.

Lots shown in GREEN indicate EPD/Index values in the Top 10% of the breed.

Lots shown in BLUE indicate EPD/Index values in the Upper 25% of the breed.

Lots shown in ORANGE indicate EPD/Index values in the Lower 25% of the breed.

Breed averages and percentile values are based on the most current values available for Active Sires.

Definitions of each of the EPDs/Indexes are included on pages 6-8 of the sale catalog.

Click on images to make them larger. Links to Printable versions of the VRDEC tools are included at the bottom of the post.
Angus Bulls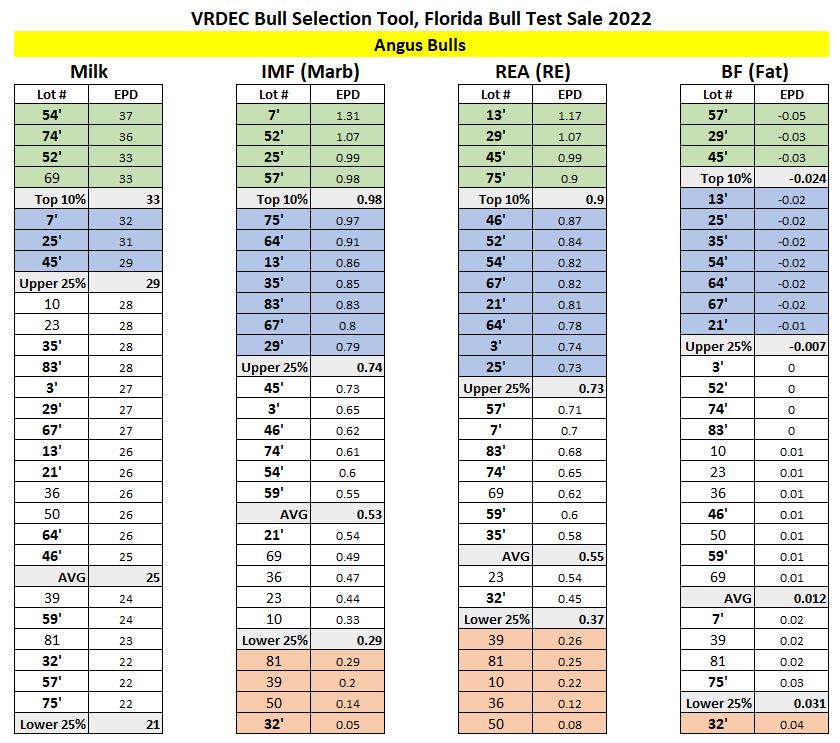 Hybrid Simmental (SimAngus) Bulls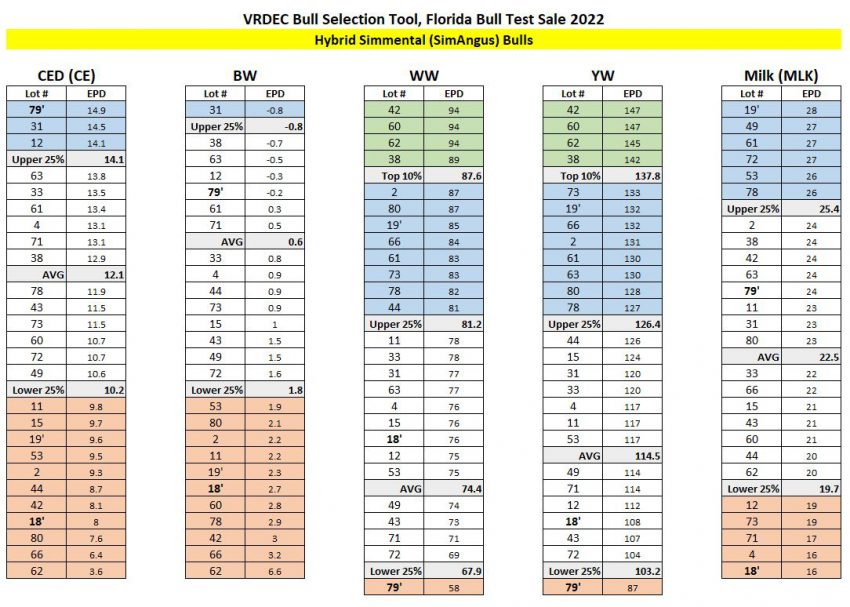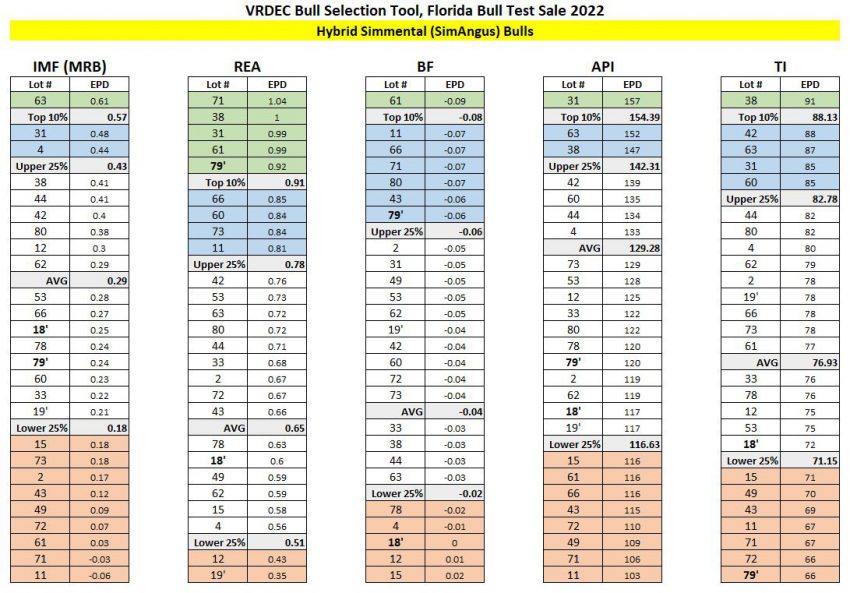 Simmental Bulls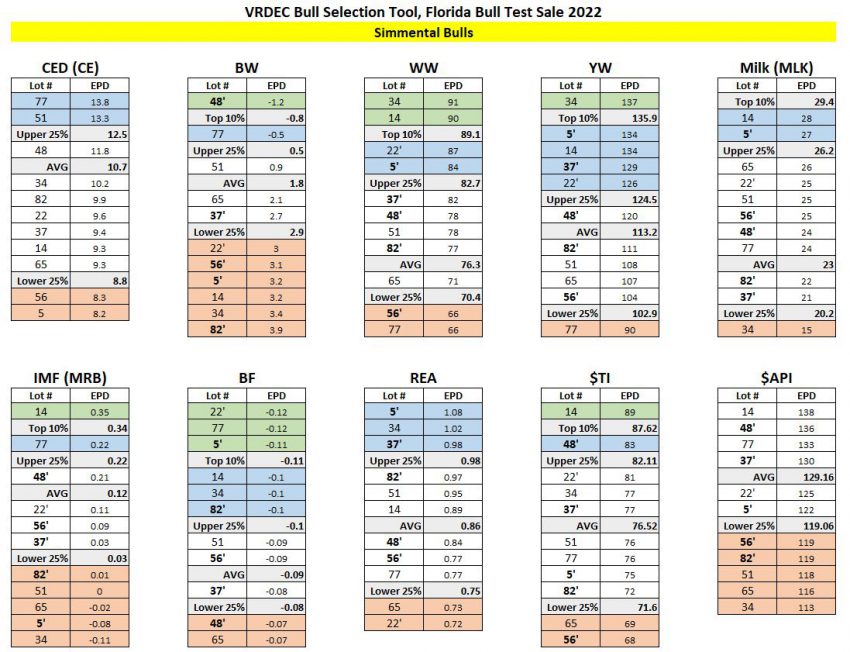 Other Bulls 
If you have any questions about how the VRDEC Tools are created or how to use them don't hesitate to contact me (352-317-7799 or mdm83@ufl.edu). The tools are intended to make your bull selection process simpler and more effective; if you have suggestions for how I can make the tools more effective let me know. I look forward to seeing all of you at the 22nd Annual Florida Bull Test Sale on January 15th.
Links to Printable VRDEC Tools 
Latest posts by Mark Mauldin
(see all)