Bob Hochmuth, Regional Specialized Extension Agent- Vegetable Crops – published May 29, 2023
Welcome to the 2023 growing season, weekly issue of the UF/IFAS Extension Suwannee Valley Watermelon Crop Update. These updates are summarized by Bob Hochmuth, Regional Specialized Extension Agent- Vegetable Crops, with input from Suwannee Valley Extension Agents: Mark Warren (Levy), Tyler Pittman (Gilchrist), Tatiana Sanchez (Alachua), Luke Harlow (Bradford), Jay Capasso (Columbia), Dan Fenneman (Madison), Keith Wynn (Hamilton), Emily Beach (Lafayette), Jim Devalerio (Union), De'Anthony Price (Jefferson), Bob Hochmuth (for vacant Suwannee position), Kevin Athearn (RSA-Agri- business), and Sudeep Sidhu (RSA- Water Resources).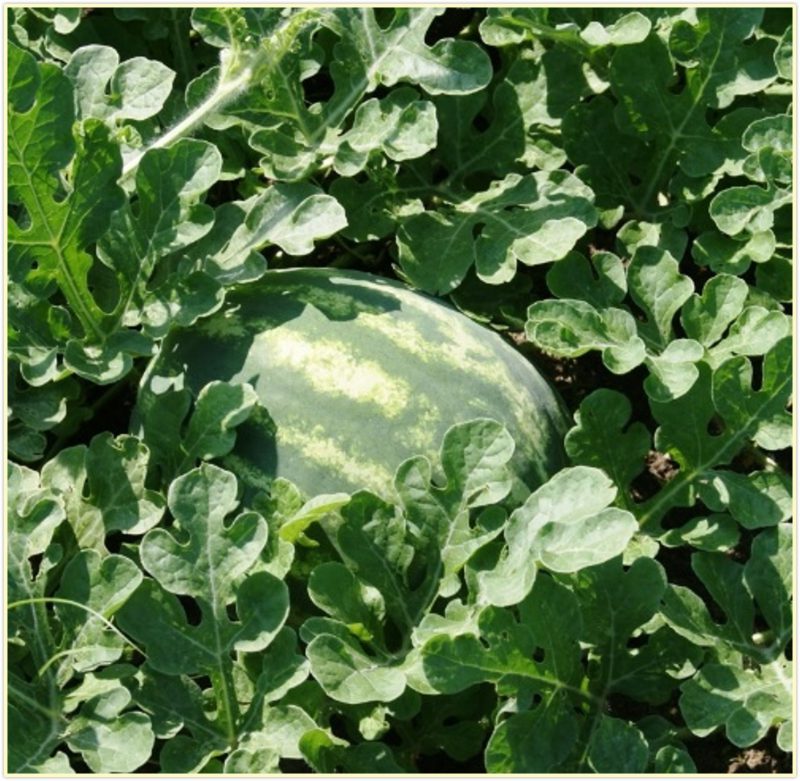 Disease and Insect updates
Downy mildew pressure is reported throughout the region and growers should continue sprays until one-week to final harvest. For downy, choose either Ranman or Orondis Ultra (in rotation with each other). This is the main "must include" in your program recommendation. Downy is the one disease we can't take a risk on, so keep up with these options for your spray tank right now, especially in younger fields.
Powdery mildew is pretty aggressive right now and there are reports of increasing infections in fields where powdery mildew sprays have not been implemented well. We still recommend Quintec and Procure, but Quintec is limited to 4 applications per crop, and Procure is limited to 3 applications per crop. Another option that has done well in UF/IFAS trials at Immokalee is Rhyme. However, Rhyme has a caution statement on the label for potential to be phytotoxic (burn) in watermelons. With that in mind, night or very late evening spraying with Rhyme may be necessary. As you approach the end of the harvesting period, these spray materials can be dropped.
For gummy stem blight management, a broad-spectrum fungicide like Manzate should still be added to the tank mix, unless you are five days or less from harvest. Another good option is Aprovia Top which has a 0-day preharvest interval, whereas Inspire Super has a 7-day preharvest interval. Many growers who have already made two or more applications in early crops could consider eliminating these two if gummy stem blight is not prevalent.
Rindworm (usually several worm species including, corn earworm, fall armyworm and beet armyworm, etc.) damage has been very light to this point, but we have noticed a large hatch of eggs and small worms in the past two weeks. We expect increased rindworm feeding, therefore, continue to scout for damage and spray weekly. Intrepid and Coragen as sprays are still good choices. Early planted fields that have been harvested 3 or more times may not need continued rindworm sprays, if the fruit is not being fed on and if only a week or so is left in the harvest period.
Spider mites are continuing to be detected in some fields in small patches. Be on the lookout for mite damage which will appear as yellow/golden or drying of leaves. This usually starts on field perimeters and may need spraying with a miticide, if several weeks remain in the harvest season. (Bob Hochmuth).